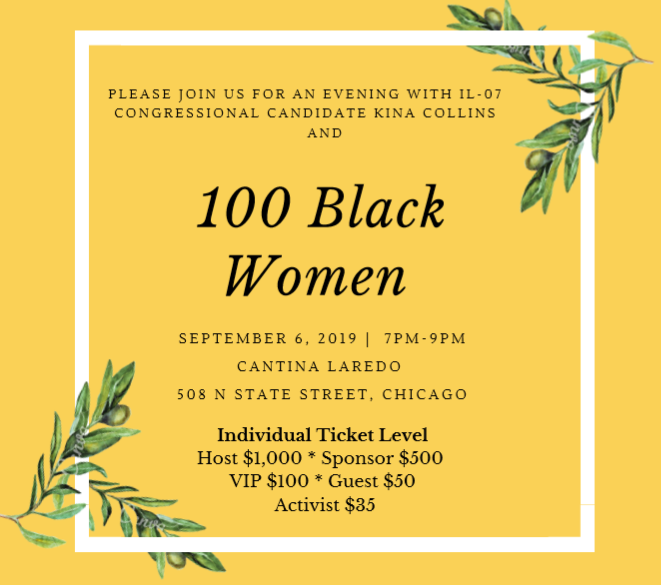 Black women are a force to be reckoned with in politics, and yet our vote is often taken for granted. For the upcoming 2020 elections, let's show the country just how powerful Black women can be.
Join 100 Black women from across the Chicago area on September 6th for an evening of cocktails and conversation, featuring Kina Collins, Congressional candidate running in the IL-07 district!
Cantina Laredo
508 N State St.
Chicago, IL
Reception 7-9pm
Don't want to donate online? Bring a check to the event payable to "Kina For Congress" or mail to:
Kina For Congress
P.O. Box 10483
Chicago, IL 60610
Thank you for the support!