Susan Estes.
Ron Estes.
Kris Kobach.
Jim Denning.
Susan Wagle.
Donald Trump.
We are going to need every person, every resource we can muster as we go into 2020.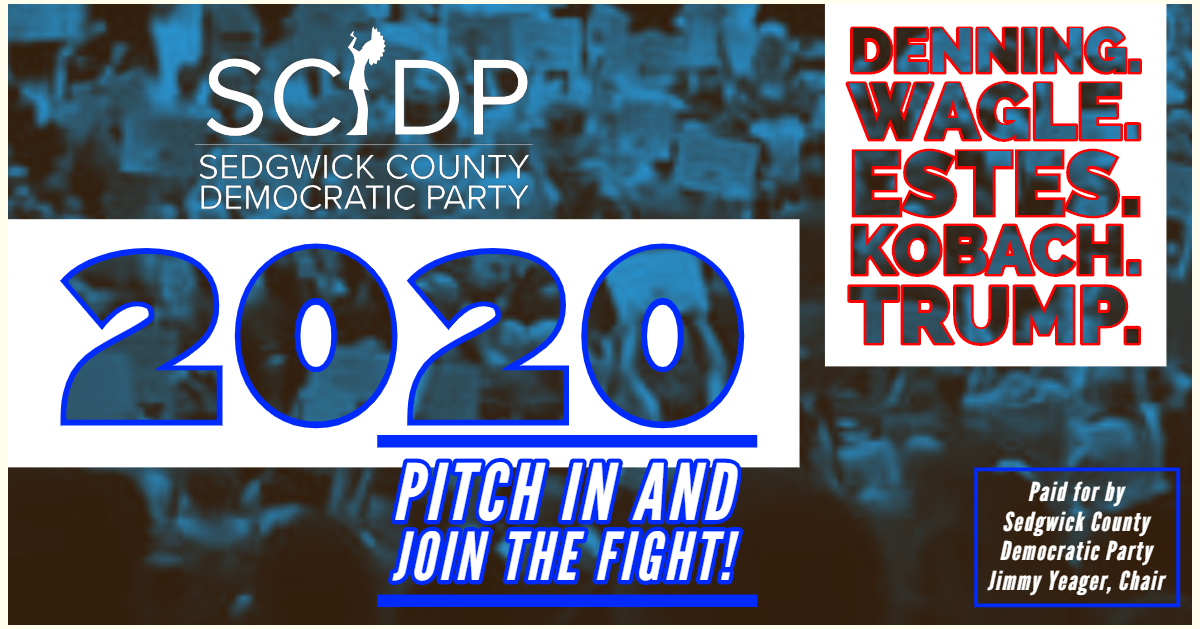 This past year, we have spent time creating internet organizing spaces, increasing our presence and finding new tools (pretty excited about this one) we will need for next year.
We will need phone banks, texters, mail, postage. Canvassing supplies, training materials. This will be an election year like no other. Beyond ridding ourselves of these names, we must send Governor Kelly back up. It's time to fill the war chest and begin the work.
We have tens of thousands of democrats here in Sedgwick County. We must reach them. We can and will fight back. After the primary on August 6th, it's time to begin. Will you join us?
A small, monthly contribution adds up. In fact, small isn't a word we use around here. It's teamwork -- and we appreciate having you on our team.