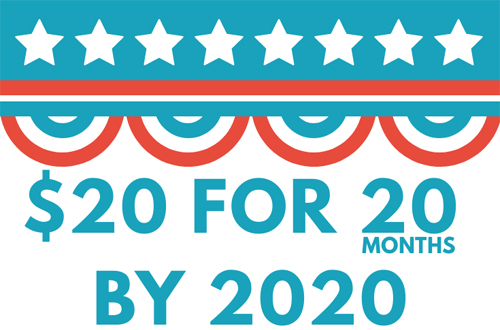 Help the Catawba County Democratic Party raise funds to support our local candidates in 2020!
By contributing just $20 a month for the next 20 months (or less), consider how so little from so many can boost our county and state party!
A Word From
CCDP Chairman Dr. Ric Vandett: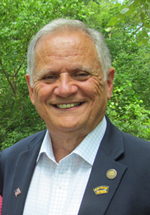 During my campaign for the NC Senate, I learned a few things, and one of the most telling was the inability of the Catawba County Democratic Party (CCDP) to financially assist all the candidates. There just wasn't enough money.
Candidates did raise money, and a number of people donated directly to the CCDP, but the party needed that money to cover expenses.
I would like to propose a campaign called "20x20 for 2020," an idea I received from a friend in McDowell County. The goal is to get 100 people to commit to sending $20 a month for 20 months to create a large fund from which to help local candidates in 2020.
The first $20 would be for April 2019, and the campaign would continue through
November 2020. My wife and I will commit to sending $20 a month, and by November 2020, we will have contributed $400 to the candidate fund. If we could get at least 100 people in Catawba County to do the same, we would raise $40,000 for our candidates.
I am asking you to please join me in this campaign. You can send a check for $20 each month to the CCDP at 1612 Tate Blvd. SE, Hickory, NC 28602, or you may donate here through ACT BLUE . . .