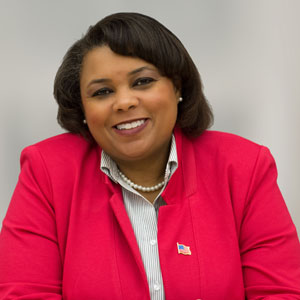 Join Delegate Kathleen Murphy, Delegate Mark Keam, Delegate Elizabeth Guzman, Donte Tanner, Joshua Cole, Chair of the Loudoun County Board of Supervisors Phyllis Randall and members of WofA, Hunter Mill Huddle, Network NOVA, Vienna Neighbors United, Virginia Indivisible11 and Arlington Indivisible for a 'Get to know CD-1' reception supporting Vangie Williams, Democratic nominee for Congress in Virginia's First District.
Spoken Word Entertainment: Tammarrah Addison: Poetess/Creativity Coach
Winning CD-1 is part of our strategy to flip 23 seats in order to gain a majority in the U.S. House of Representatives. This will slow down the Trump agenda and send a powerful message to Congress and the American people that we CAN take back our country. We can do this one district at a time.
We hope that you will come to the event to meet Vangie and offer your own support!
Host Committee Formation in Progress:
Sharon & Rob Shutler; Stair Calhoun; Ann Wyborski & Heather Wilcox; Laura Hagg; Jessie Clark & Doug Zimmerman
Friday August 10th
7:00 to 9:00pm
Home of Jessica Clark & Doug Zimmerman
Address provided upon RSVP
Vienna, VA 22182
If you prefer to give by mail, checks made payable to "Friends of Vangie Williams" can be mailed to:
Friends of Vangie Williams
PO Box 7572
Fredericksburg, VA 22401
Visit https://vangieforcongress.com/ for more information about Vangie!!