MI Jewish Dems Ann Arbor Kickoff with Debbie Dingell!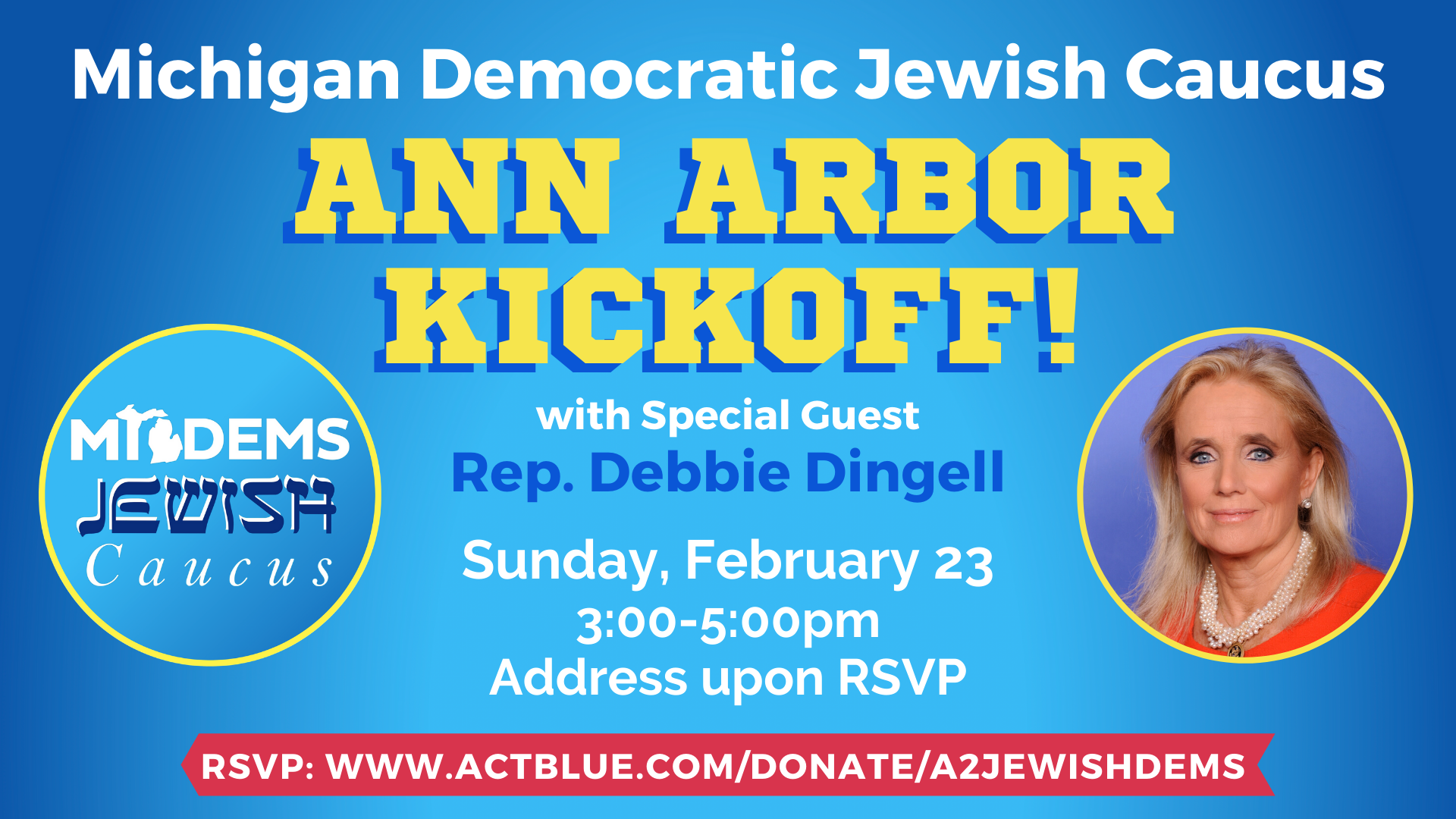 Join friends and fellow Jewish Democrats for the Michigan Democratic Jewish Caucus' first-ever event in Ann Arbor!
Hear from Congresswoman Debbie Dingell about the importance of the Jewish vote, organizing to fight intolerance and antisemitism, and learn more about how to get involved with the Jewish Caucus in Washtenaw County!
*All funds raised from this event will go to building our grassroots field organizing program to engage Michigan's Jewish community to support Democrats up and down the ticket - and turn Michigan blue!*
Questions? Contact Caucus Chair Noah Arbit at noah@mijewishdems.org
Contribution rules
I am at least eighteen years old.
This contribution is made from my own funds, and funds are not being provided to me by another person or entity for the purpose of making this contribution.
I am a U.S. citizen or lawfully admitted permanent resident (i.e., green card holder).
I am making this contribution with my own personal credit card and not with a corporate or business credit card or a card issued to another person.
All funds solicited in connection with this event are by the Michigan Democratic Jewish Caucus and not by any candidate or candidate's committee.