Democrat Kim Olson has been kicking butt her entire life, and now she's running for Congress from Texas. Please donate now to help Kim Olson get elected, and to help build the progressive majority in the House.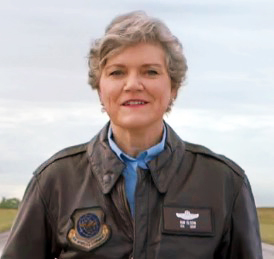 Kim Olson is running against Republican Kenny Marchant in Texas' 24th congressional district. Marchant only won the race by 1 percentage point in 2018, so he's vulnerable.
You really have to watch Kim Olson's video, above, to appreciate how good she really is. Her video makes clear she's takes no prisoners, and that includes Donald Trump. She's just amazing.
Can you chip in to Wendy Davis and AMERICAblog Action's work to elect her and her allies to Congress in 2020?