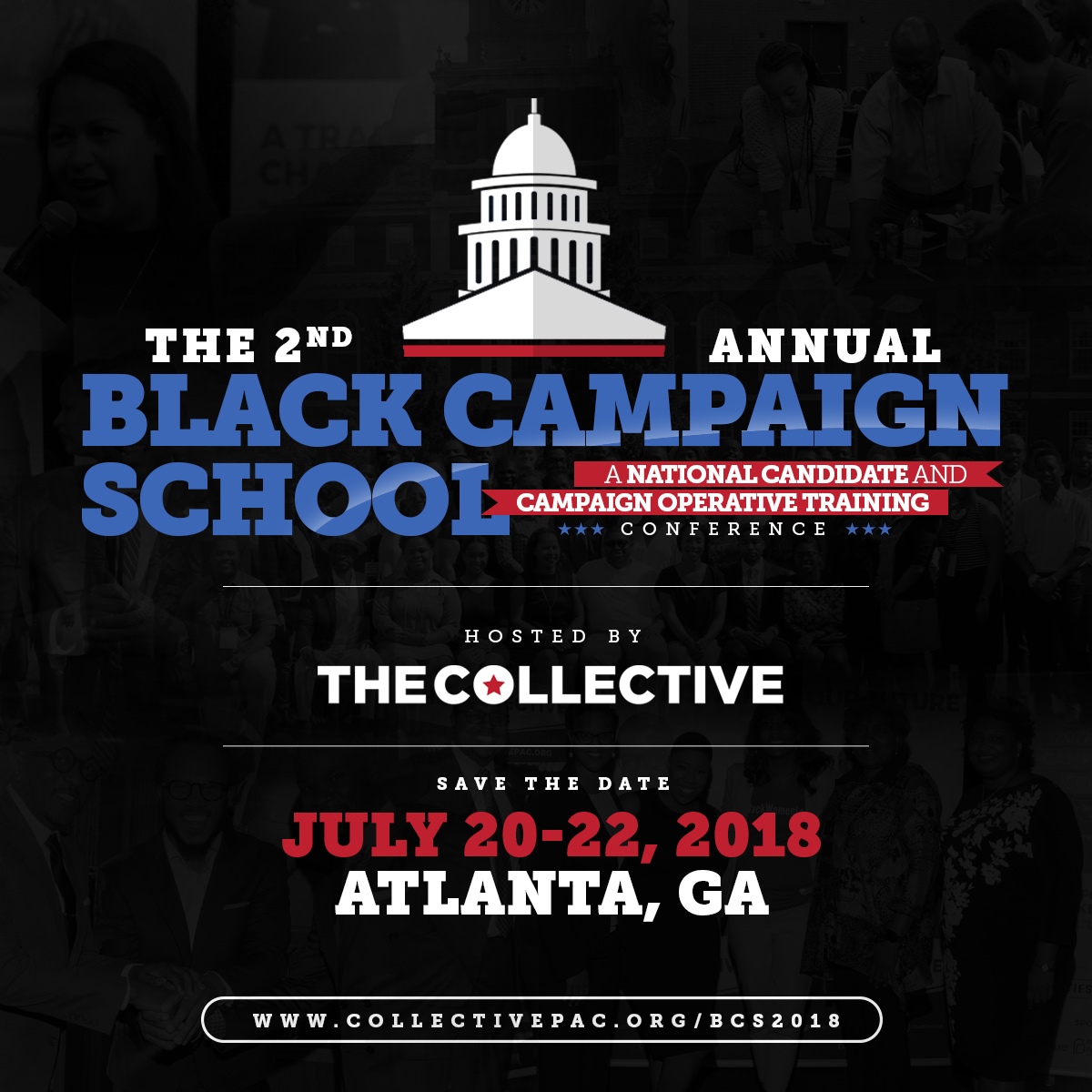 Registration is now open for the 2nd Annual Black Campaign School hosted by The Collective in Atlanta, Georgia. The training will begin at noon on Friday, July 20, 2018 and will conclude at noon on Sunday, July 22, 2018.
We are expecting over 100 attendees, who will receive best in class, culturally relevant training from some of the nation's top political strategists and operatives.
If you have any questions or need additional information please email Alexis Crews at Alexis@CollectivePAC.org.