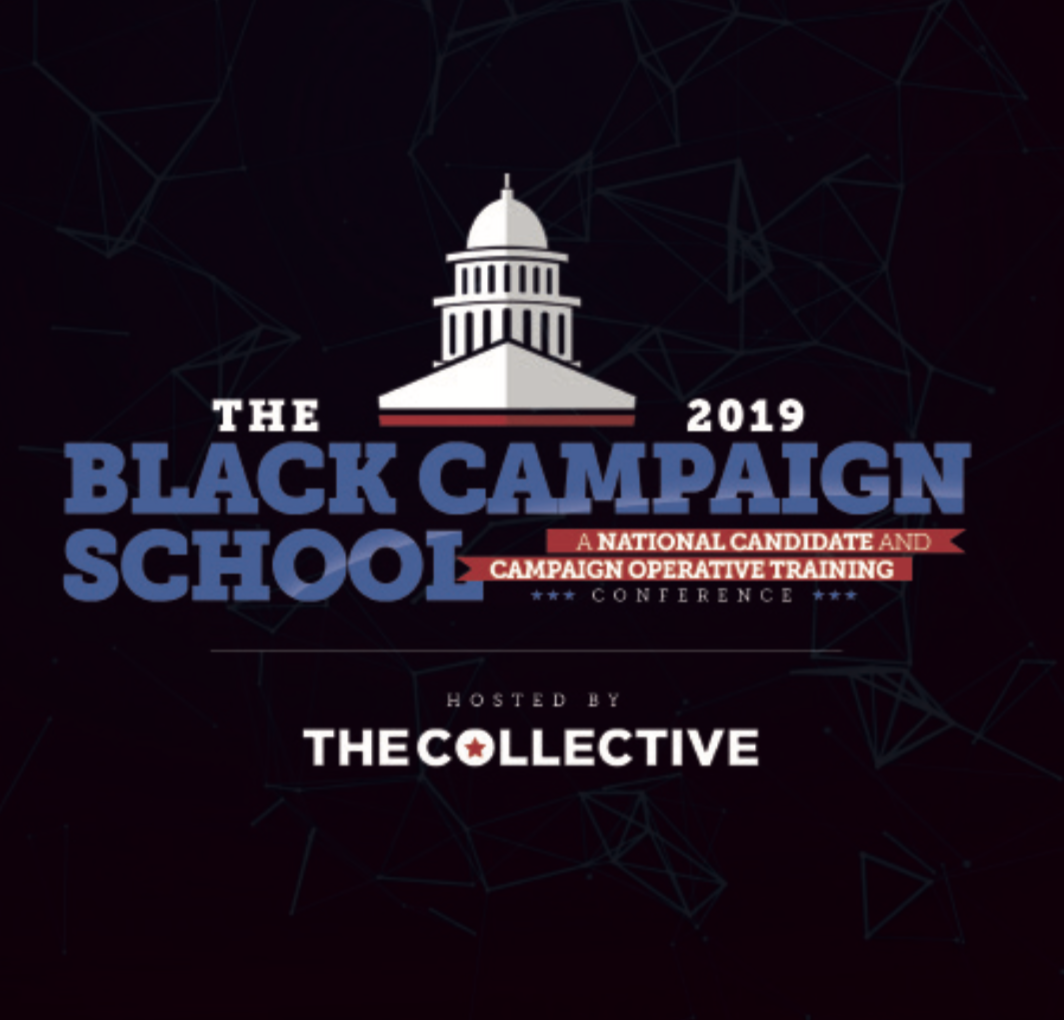 Registration is now open for the 3rd Annual Black Campaign School (#BlackCamp19) hosted by The Collective. Led by some of the top political operatives in the nation, the Black Campaign School is the first-of-its-kind political training program specifically geared toward black candidates and operatives.
Regional Trainings - These are for current and prospective candidates and campaign staff ready to win now. Learn from regional experts on how to build a competitive, people-powered campaign and network with those around the region so you can leave with all the tools you need to win in 2019, 2020, and beyond.
National Training - Join this national master class with hundreds of Black people across the country to learn the key components of a winning campaign strategy and connect with leading Black political strategists and elected officials to build Black political power. 
Scholarships - Due to the generosity and support of our sponsors, limited housing scholarships are available for BCS attendees. Please click here to fill out the scholarship application and a member of our team will be in touch.
If you have any questions or need additional information please email Jessica Switzer at Jessica@CollectivePAC.org.