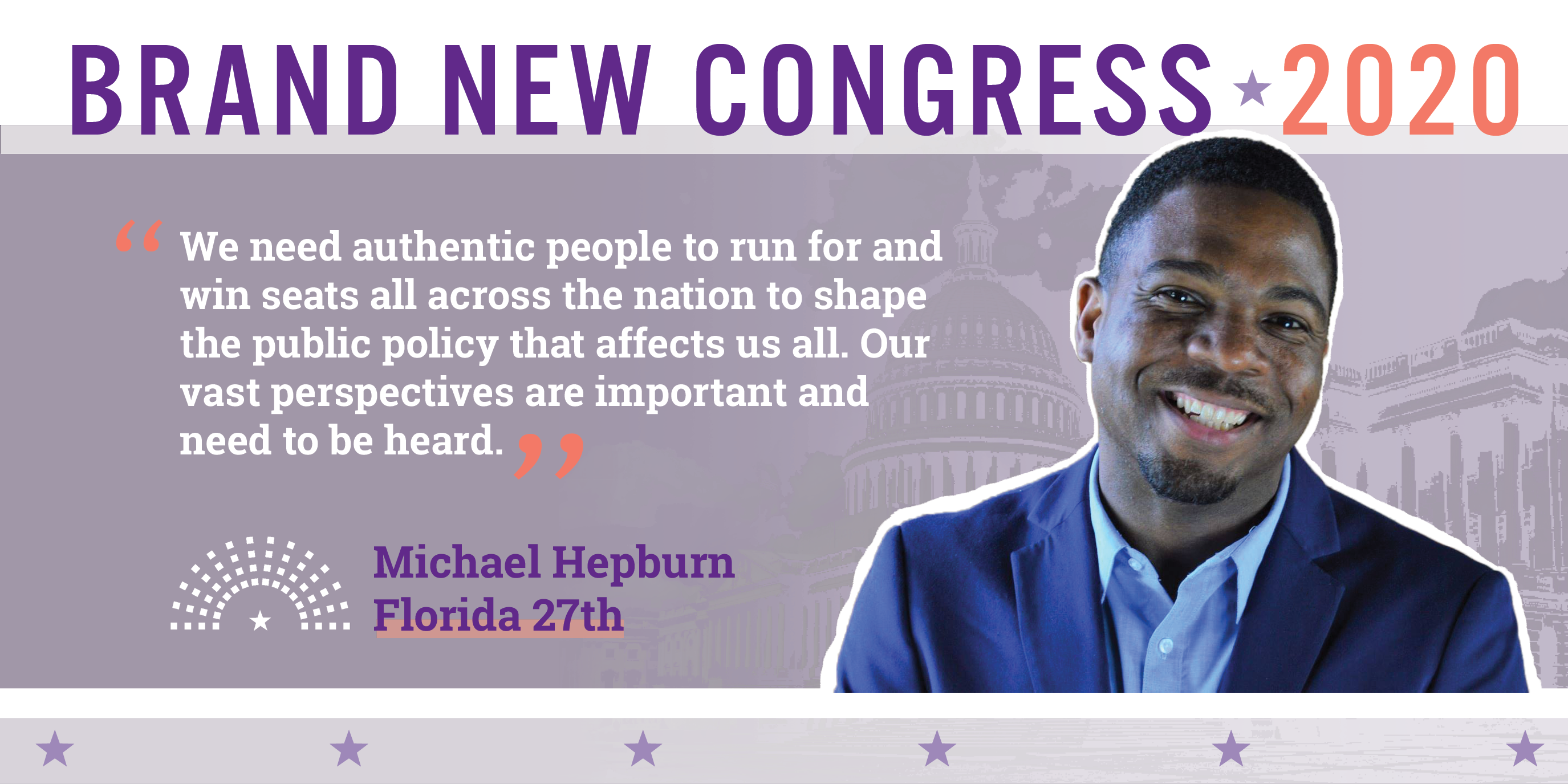 Help build a stronger Congress by supporting Michael Hepburn in 2020!
I'm proud to be back on the Brand New Congress Slate for 2020 to carry this message forward as a member of the BNC community. My fellow slate mate Alexandria Ocasio-Cortez has kept her promises as a Representative, and I can't wait to fight beside her on Capitol Hill. 
It's time to build on the support we gained last cycle and turn it into votes. It's time for us to harness the urgency of now. 2020 is OUR time to win!
Like every Brand New Congress candidate, Michael is committed to a #PeopleFunded grassroots campaign, and will never take money from corporate PACs or lobbyists. Thank you for contributing to Michael and BNC! It's going to take a movement to win.
2020 is a critical election year. Help us reshape Congress.