You're invited to join Congressional Candidate Tom Palzewicz (WI-05) and State Senate Candidate Julie Henszey (WI-05) for food, drinks, and fun at our Brookfield Bistro Bash!
Join us to support Tom and Julie and learn more about why they are running. Come and enjoy your evening with friends who understand it's time for responsible leadership in Wisconsin.
Monday, August 20th
5:30 PM to 7:30 PM
North Star American Bistro
19115 W Capitol Dr #100, Brookfield, WI 53045, USA
Contribution Levels:
Host: $1000 | Sponsor: 500
Activist: $250 | Friend: $100
Voter: $50
Suggested Donation: $25
Contributions of any size are gratefully accepted! Make a secure contribution today! Online contributions will be split for each candidate.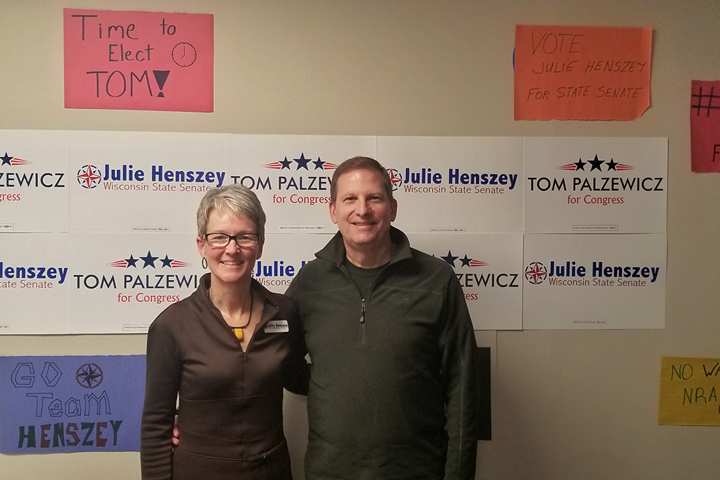 Contribution limit per election cycle:
$2000 for State Senate
$5400 for Congress
No corporate contributions allowed.
Checks can be mailed to: 
Julie for Senate
6650 W. State St. Unit D 249
Wauwatosa, WI 53213
or
Palzewicz for Wisconsin
12201 W. Burleigh St #7
Wauwatosa, WI 53213
Paid for by Julie for Senate & Palzewicz for Wisconsin