Your toolkit will have everything you need to start organizing in your community. It includes: the handbook, placards (paper signs), commit cards, palm cards (campaign literature), bumper stickers, and buttons.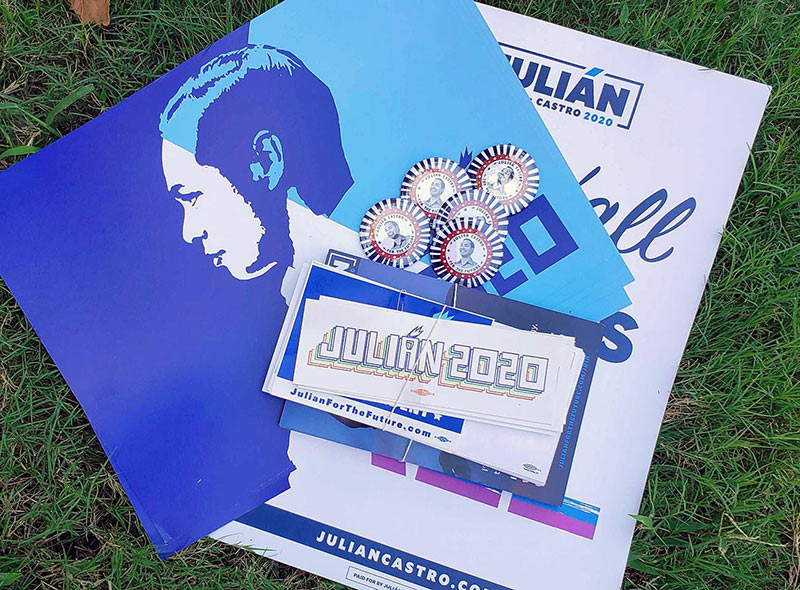 It's important that organizing for Julián is as accessible as possible for everyone. There are three ways to order your toolkit. 
You can order it at cost, $25. This covers the printing cost for the materials and shipping. 
Choose what you pay. We don't want cost to be a barrier for anyone. Enter the amount that works for you. 
Order a toolkit at cost, and 'pay it forward' by donating more with your kit. Your donations will give other volunteers the ability to access these important resources!