Donate to Cathleen Fountain for NH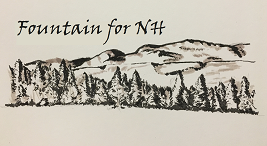 It is time for District 1 to be represented and voices to be heard in Concord! Investing in Cathleen Fountain for NH SD 1 is an investment in your future!
Cathleen Fountain is a U.S. Navy Veteran with a strong sense of community, integrity and an understanding of the need to dedicate one's self to public service.  
Contribution rules
I am at least eighteen years old.
This contribution is made from my own funds, and funds are not being provided to me by another person or entity for the purpose of making this contribution.
I am a U.S. citizen or lawfully admitted permanent resident (i.e., green card holder).
Paid for by Cathleen Fountain for NH * Jane Brickett, Treasurer * 8 Rooney Rd, Dalton, NH 03598