Climate Hawks for Deb Haaland (NM-01)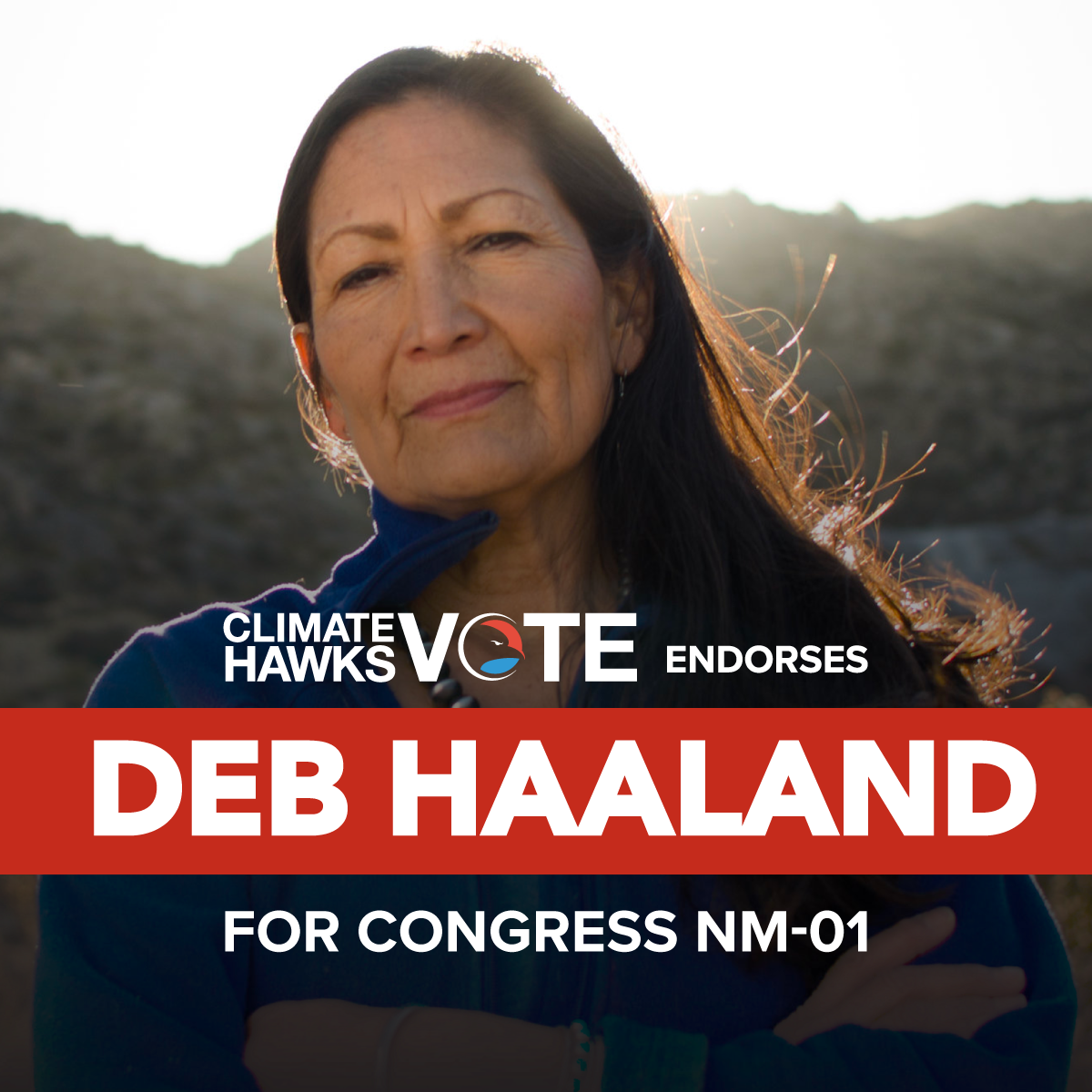 Thank you for pitching in to help elect a climate advocate who walks the walk to Congress. From protesting the Dakota Access Pipeline, to leading efforts at divestment, Deb Haaland will bring an important new voice to Congress.
Contribution rules
I am a U.S. citizen or lawfully admitted permanent resident (i.e., green card holder).
This contribution is made from my own funds, and funds are not being provided to me by another person or entity for the purpose of making this contribution.
I am making this contribution with my own personal credit card and not with a corporate or business credit card or a card issued to another person.
I am at least eighteen years old.
I am not a federal contractor.
Individuals may contribute up to $2,800 per election to federal candidates.