What brings revenues to schools you ask? Smart kids, talented teachers, strong interests in investments in schools from NC's corporations, and a leader that knows both education and the corporate world. Our students are tomorrow's corporate leaders.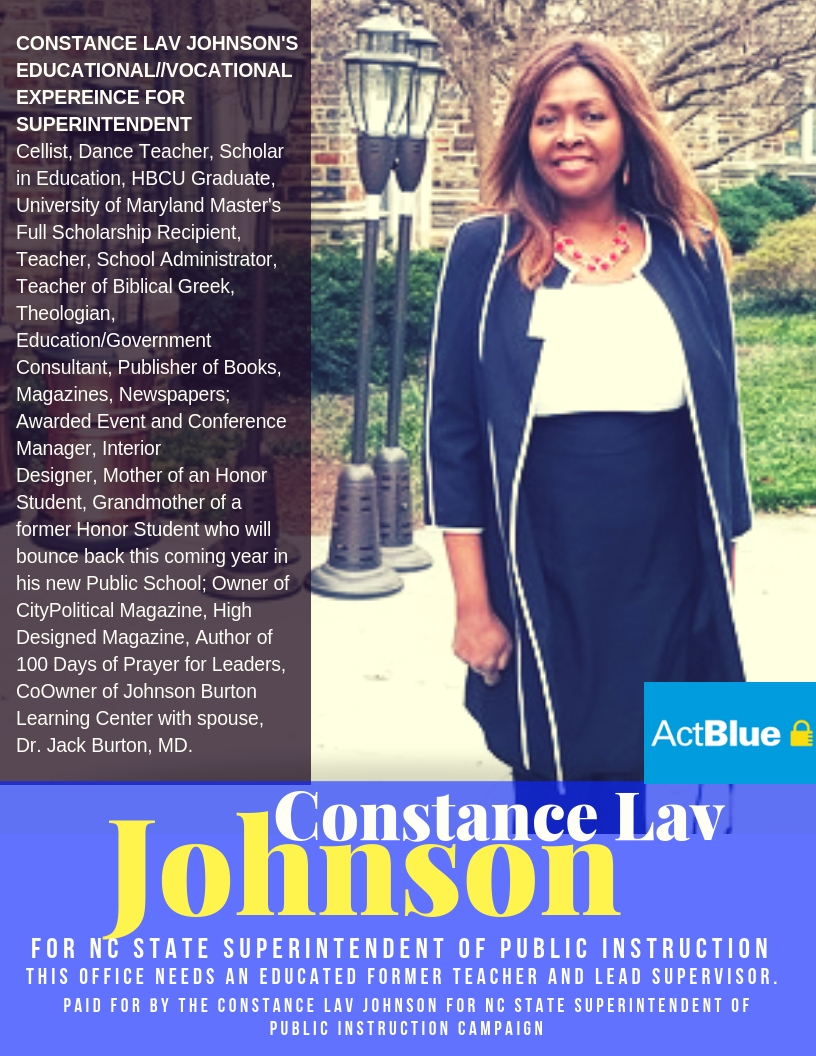 Constance Lav Johnson knows business leaders, is a business owner, Publisher of CityPolitical Magazine, and provides Government/Education consultation. She knows the state officials from New York to Florida, especially North Carolina's, and promises a brighter more stable school system and business future for North Carolina. It's time to elect a Superintendent of schools that's knowledgeable of business, education, organizations, and achievement, having self funded her education through multiple degrees by the age of 24.
Constance Lav Johnson, a five plus generation North Carolina native, is a manager and educator, perfectly suited to the duties of the office of Superintendent of Public Instruction for the state of North Carolina.