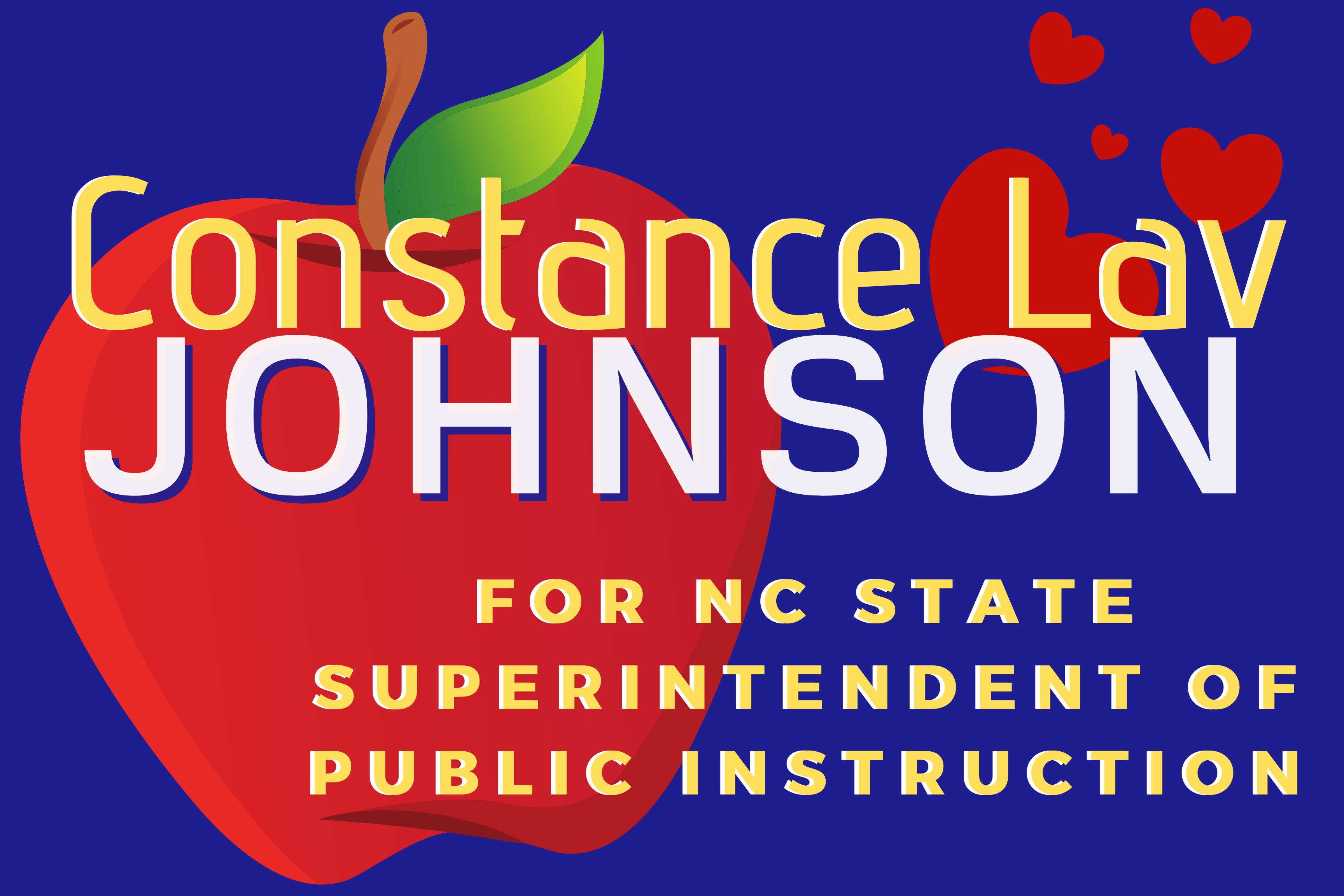 NC has some of the best colleges and universities in the world. Our students soar at these institutions. I know our students are "capable" of excelling to higher levels of academic success, but we need to tweak our communications, build better relations with the parents, and give our teachers the pay they need to perform with higher impact. They are skilled and have everything we need, but our state assembly has to grow our economic mobility through our teachers that in many cases cannot afford housing.
As NC State Superintendent of Public Instruction, I will develop alternative means for increasing the funds applied to the assembly's item that specifies teacher pay. I will propose a bill that mandates our state's wage for public school teachers never fall below the average cost of living. I will ensure that delicious "free" food be included in the budget for every student because hungry students cannot retain information. I will work with Governor Cooper to renovate the schools' interior and exterior and open the schools technological communications through video chat and updated sources for sharing information.
I have been through tough times. I am not a wuss and can stand up to the bullies and walk out in victory. I'm fair, truthful, and tough.
I have many more ideas to ensure our success in education. We will compete and win our true ranking, #1.
Vote for Constance Lav Johnson, who is a proven energizer and motivator of primary school children and youth. They listen to me and reach their goals.
Donate any amount you can afford to help me reach every voter across the state of North Carolina.
Let's turn North Carolina BLUE!