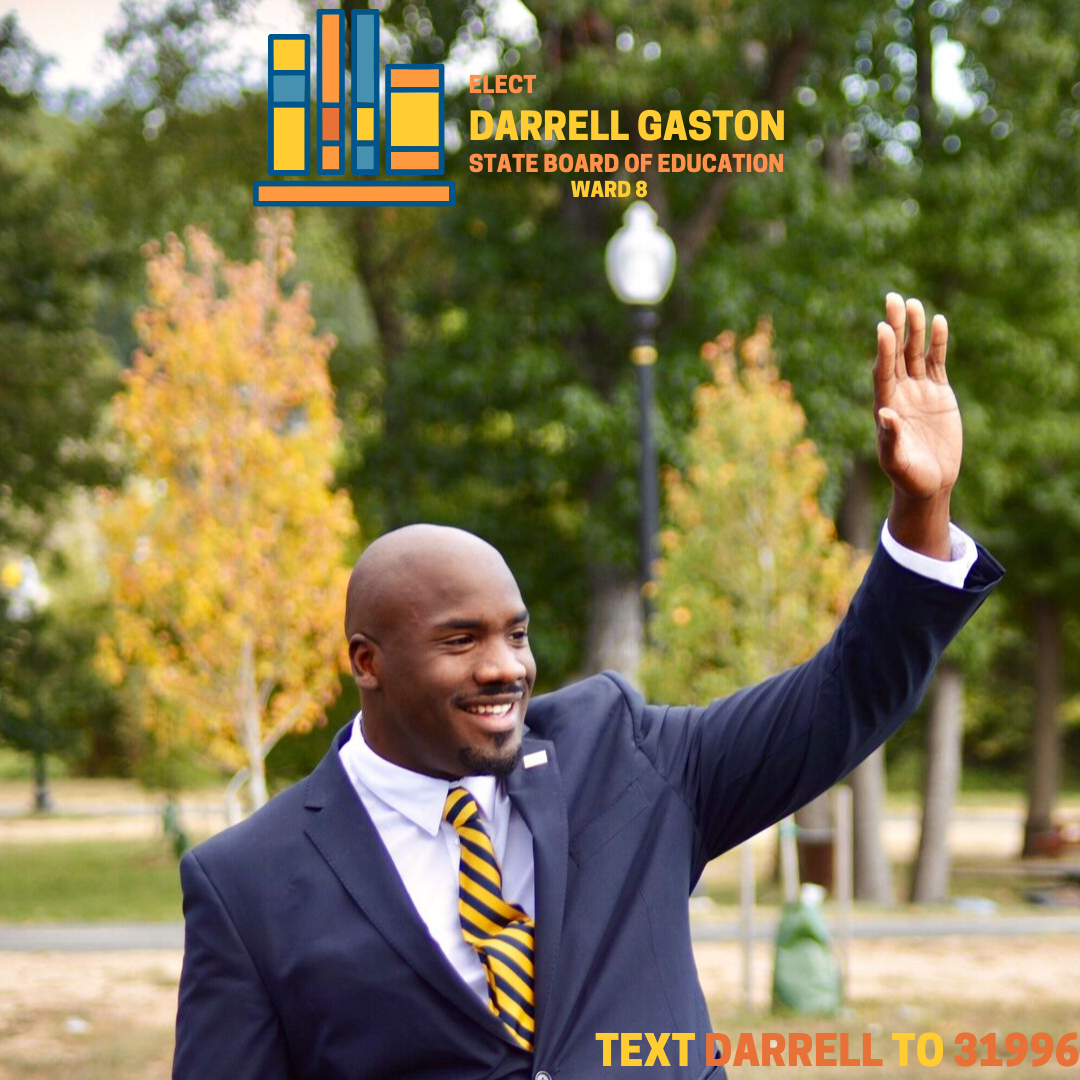 Today, I am pleased to announce my decision to run for the District of Columbia State Board of Education, Ward 8 member. This decision was not easy, but the state of education in Ward 8 requires a representative who is prepared to meet and tackle the challenges we face.
Darrell is participating in DC's new public financing program (the Fair Elections Program) and is refusing PAC and corporate contributions and capping donations at $20.
If you're a DC resident, your donation will be matched 5 to 1 - so your $20 turns into $120 for us. Chip in today and help us qualify for matching funds!
LETS FIGHT FOR EDUCATIONAL EQUITY, TRANSPARENCY, AND FAIRNESS!
Join #DarrellSBOE #Educate8