Debvotee Shirt
What is a Debvotee?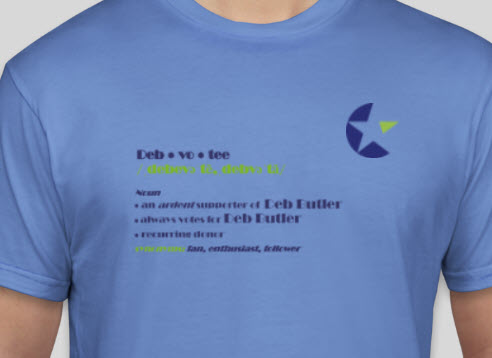 We know you are one, you know you are one, so show everyone and wear your support!
(Make your selections below ⇩)
(prices include $4.99 shipping fee)
Women's Long Sleeve
Women's 100% Cotton Long Sleeve T-shirt
Hanes Nano-T Round Neck (Unisex)
The items on this page are being offered as a gift by Deb Butler in gratitude for a contribution at the designated level. The estimated shipping time for the gifts is in 4-6 weeks.
Deb Butler is solely responsible for producing and shipping your gift. If you have questions about your gift, please contact them at 910-833-1063.