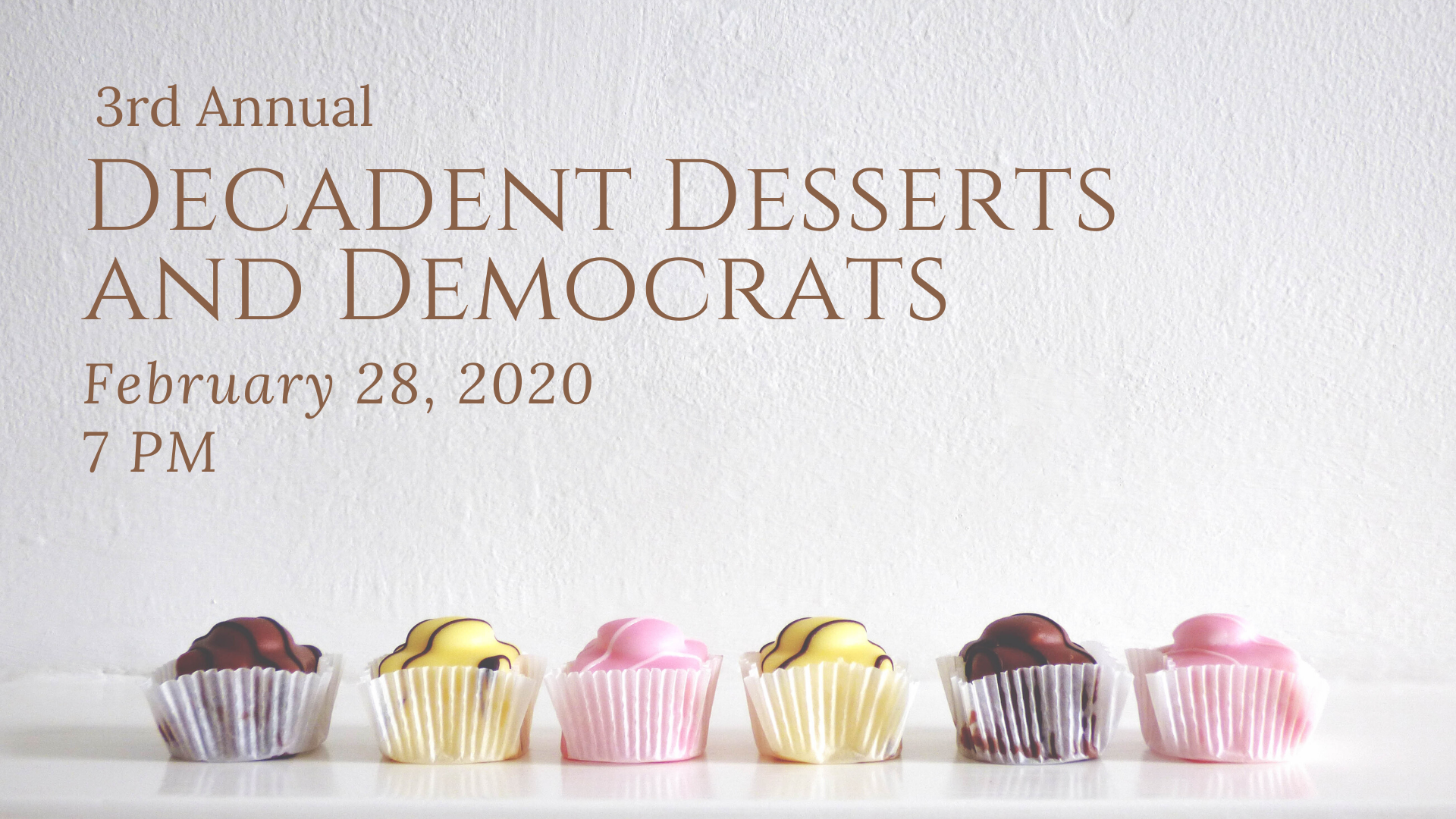 Please join us for our third annual Decadent Desserts and Democrats, a fundraiser for LD1 Democrats.
Our Guest Speakers
Michael Muscato, Candidate for CD8
Jeanne Casteen, Candidate for Maricopa County School Superintendent
Dan Toporek, Candidate for Maricopa County Treasurer
You can expect an exciting evening of desserts for tasting and auction along with awesome Democrats to support AZ Legislative District 1 Democrats. Champagne will be served.
Friday, February 28
7 p.m.
Anthem Country Club*
RSVP by selecting a ticket price and donation that shows your passion for electing more Democrats in Arizona.
Thank you. Your donation receipt will provide the event address.
Questions? Please email info@azdemsld1.com.
*Once you've made your donation the evening's location and address will be sent to you via email.