You know how critical it is for us Democrats to gain blue majority in the U.S. Senate.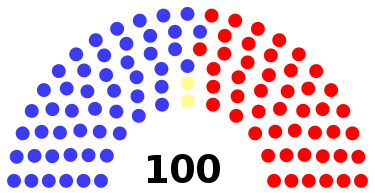 Early pitching in to nominee funds helps bring more and qualified Democrats to surface. After the primary, ActBlue transfers the nominee funds to the corresponding race's Democratic party nominees. Donations to nominee funds count towards the max contribution for the general election.
Where we have endorsed candidates, we show them instead of nominee funds; your donations to them go to them instantly, and get counted towards max contribution for their primary race. You can contribute to them now or later also towards the general election.
Contribute EASILY, DIRECTLY, INSTANTLY - to one / some / all. Click on the blue link following the names to allocate. Any line can be left at $0.
We call on Democratic grassroots activists to get engaged on the ground in states that have Senate races.
We're counting on grassroots supporters like you to power all Democratic Senators and strong Democratic candidates and nominees to victory.
--
Donations go directly to respective campaigns. Donation to Democrats Work For America is optional. Expand blue link "Click here to allocate amounts differently" and allocate in any proportion.
---
Published and currently active GOTV Phonecalling/Texting campaign links can be found here: https://www.mobilize.us/?per_page=100. Please sign up, or join our grassroots GOTV teams. Thanks!
____
Related link:
Support to Re-Elect Incumbent Democrats in the US Senate in 2020. #KeepItBlue!