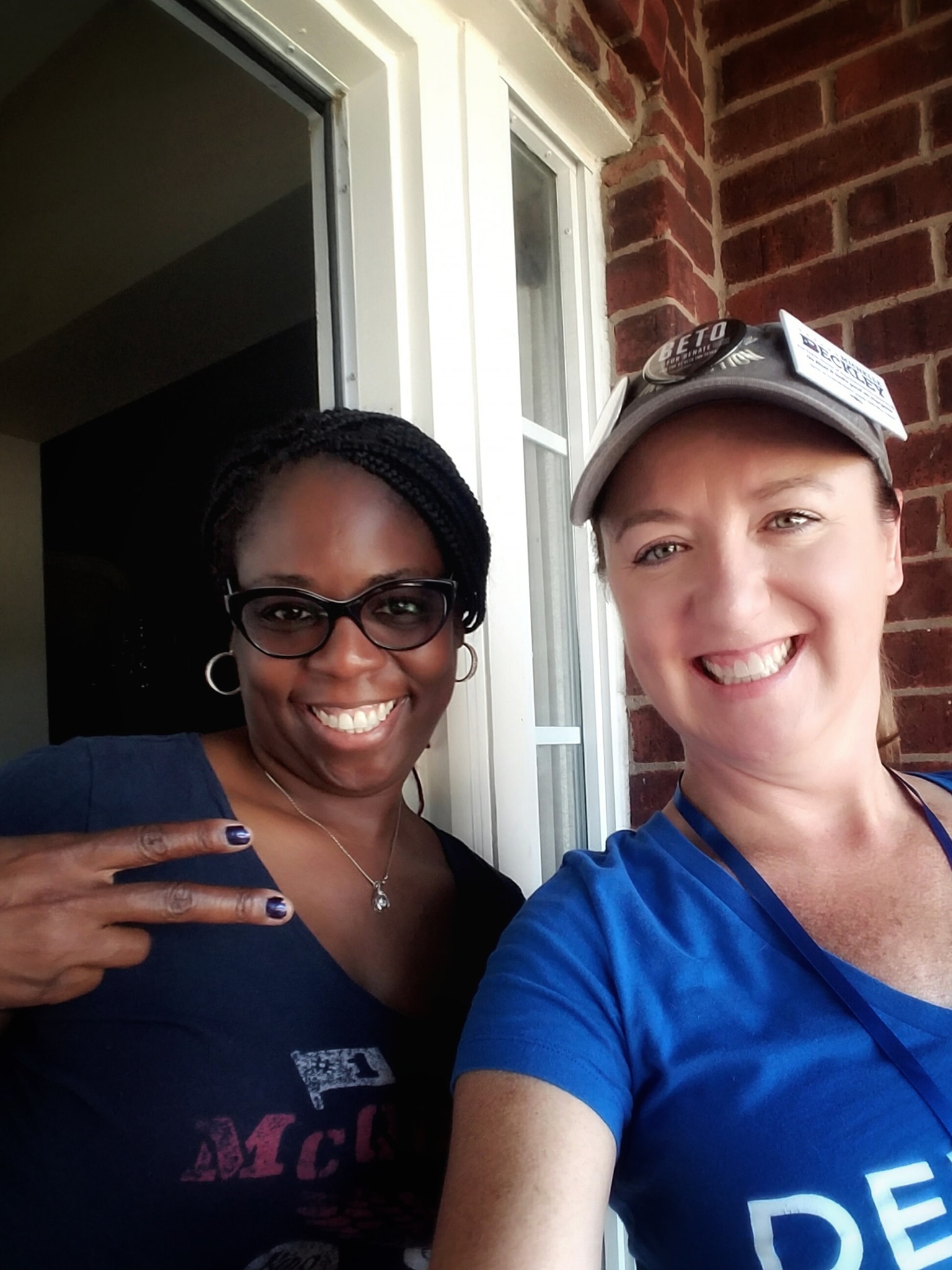 WHY DONATE:
Our dedicated volunteers are knocking on as many doors as they can. Ronda, left, was thrilled to have a visit from Alissa, a precinct chair. As a busy nurse, Ronda knows how important it is to elect Democrats in November.
To get Democrats elected, MANY more Democratic voters must be reached.
We need to pay blockwalkers to maximize turnout.
Each $1500 allows us to pay to get literature to about 7000 voters.
There are 33,000 Democratic voters we must activate who might sit home without our reminder.
Would you make a recurring donation of $35 or more to reach voters who need an extra nudge to vote?