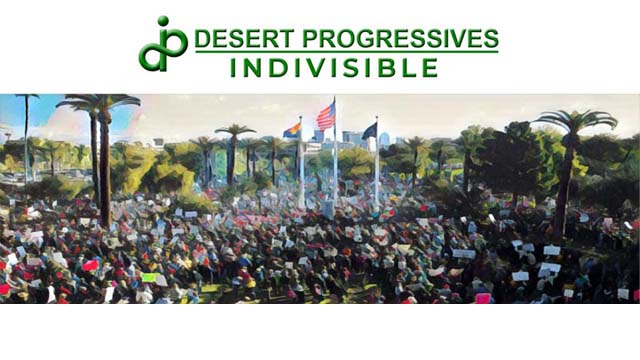 Every part of our country is under threat by this President and Congress. The only way to win is by standing together, Indivisible.
Desert Progressives Indivisible is one of 6,000 grassroots Indivisible groups across the country taking action to elect leaders who will energetically champion social justice and the rights of all people.
We are completely volunteer run. If you have the time, energy and moxie, you're most welcome to participate in any number of our activities. And if you don't have the time, you can amplify your voice with a monetary donation. Either way, your contribution will support our dynamic activism right here in Phoenix -- as we work for:
affordable health care,
quality public education,
a welcoming and fact-based immigration system,
women's rights,
racial justice,
a clean and safe environment
and more....
Contribute today to Desert Progressives Indivisible. Stand together and we WILL win.