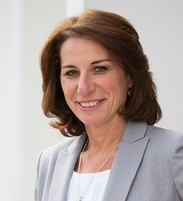 Join Pam in her fight for New Jersey's progressive values...
Throughout her tenure in the Legislature, Pam has been a staunch advocate for New Jersey's middle-class and working families, authoring New Jersey's recent earned sick leave law which enabled all New Jersey employees to take a day off when they're sick or to care for a sick loved one. She has been the leading champion of equal pay for women, sponsoring the most progressive equal pay law in the nation. She has fought to restore funding for women's health care and was the driving force behind preventing workplace discrimination against pregnant women.
Pam has also worked tirelessly to improve education in New Jersey, from creating the seamless transfer of credits between our county colleges and state higher education institutions to revising our school funding formula to provide for a more equitable distribution of state aid for all students. Her support for an injection of over $402 million of additional K-12 aid has been vital to ensuring that all schools receive their fair share.
Help us Re-Elect Pam by donating today!