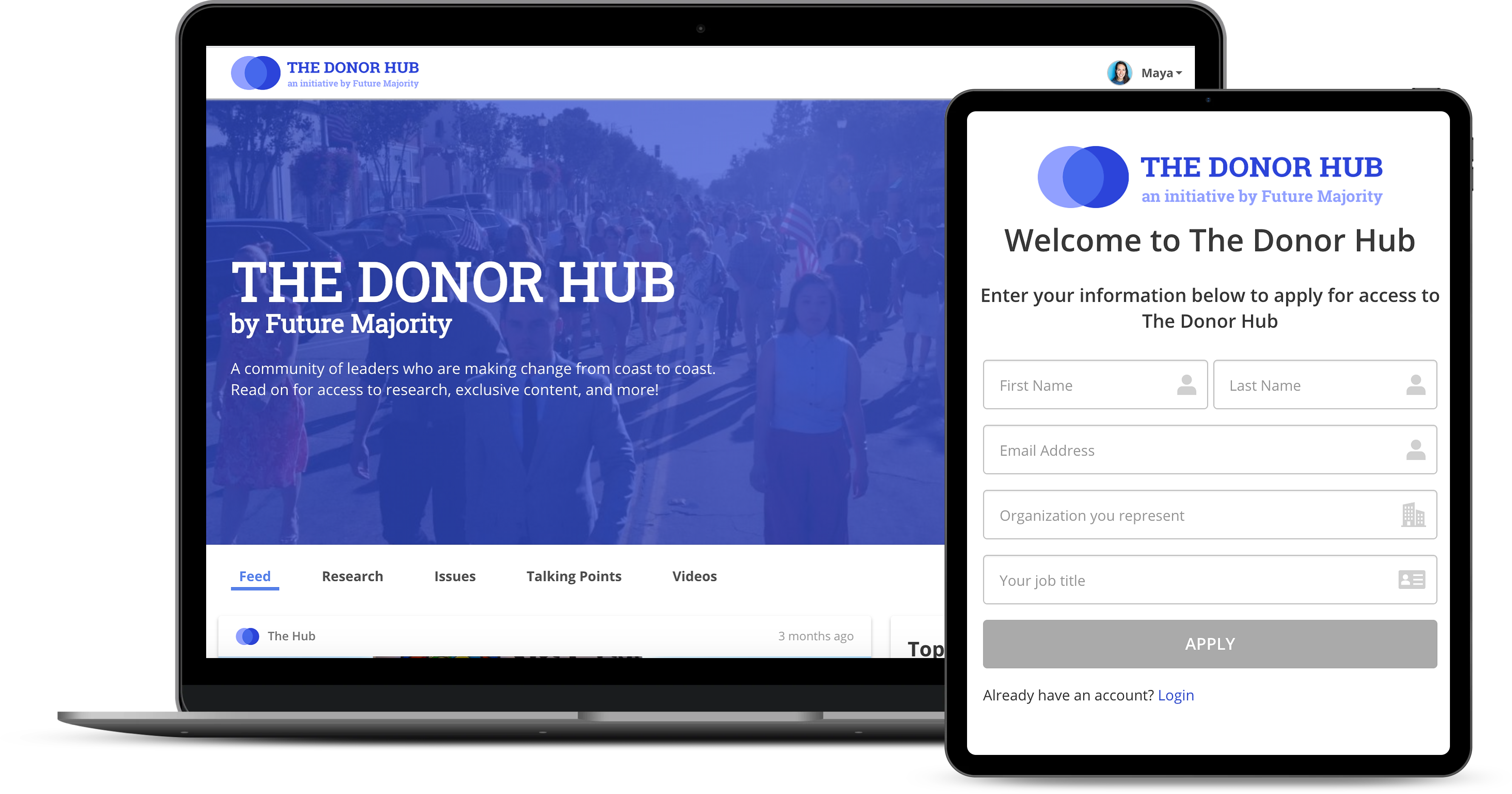 Future Majority was founded to research and educate Americans on how to achieve freedom, fairness, and a better future.
We're introducing our hub exclusively for donors. The Dono Hub will give you access to weekly content that provides insights on the state of the nation, activism opportunities, best practices and tips on messaging, and much more.
Become a $10 or more recurring monthly donor to access The Donor Hub, Future Majority's home for a community of leaders who are making change from coast to coast.
While your donation is active, you'll have access to Future Majority's research, exclusive content, and our team.