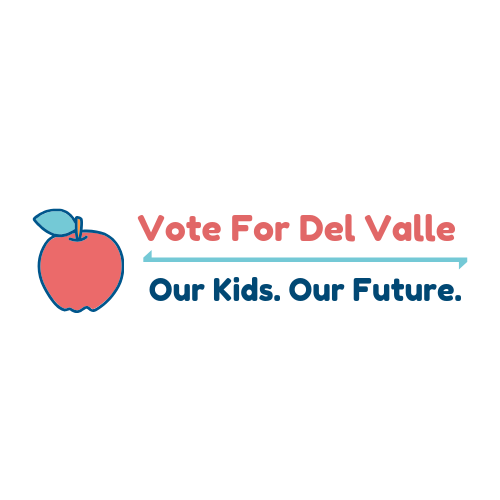 Please donate now to the 'Friends of Del Valle' PAC. Our mission is to turn out 'yes' voters for the Del Valle ISD School Bond in the November 2019 election.
The School Bond will be used for a variety of top priority projects such as:
-Demolitions and rebuilding of Hornsby Dunlap Elementary, Smith Elementary and Del Valle Middle School
-Adding three new child development centers
-Improving safety and security throughout the district
-Updating the furniture throughout the district that supports instruction and learning
Help us support the school bond and invest in the future of Del Valle ISD.
Important Dates:
Early Voting
Monday, October 21 - Friday, November 1
Election Day
Tuesday, November 5!
Find your nearest polling location at https://www.votetravis.com/