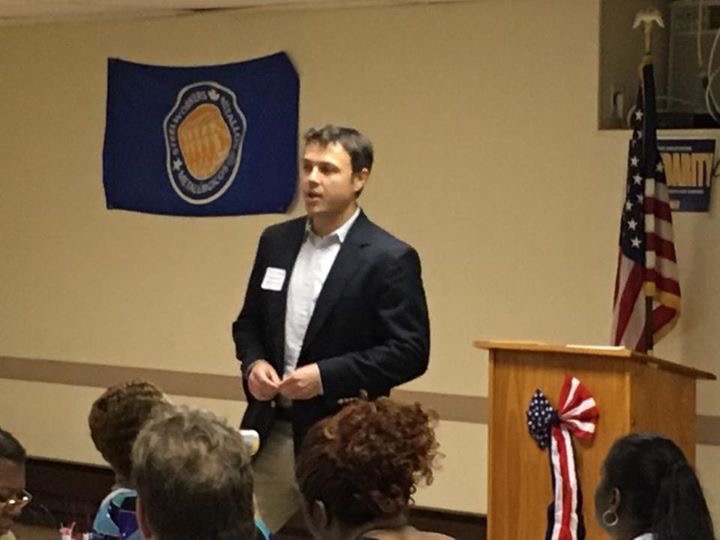 I am running for public office for the first time. I believe that, given the ever-increasing pace at which technology, globalization, and climate change combine to affect us, we live in arguably the most critical time in human history. And at such a time, at every level of government, if we don't like what we see in our leadership, I feel an imperative to step up and do more. 
This November I am running for Delaware County Council in Pennsylvania – words that understandably make people's eyes glaze over, but this is why they shouldn't:
Delaware County is the 5th largest county in (the swing state of) Pennsylvania, with a population of over 570,000. For reference, Pennsylvania voted for Trump by roughly 44,000 votes in 2016.

The Council runs the county from a legislative and executive perspective, controlling a $340 million budget of all state and federal funding and handing out nearly 1,500 civic jobs.

Despite being a "purple" county in the suburbs of Philadelphia, it has been controlled by an entrenched local GOP party machine for nearly 140 years.  For the past 41 years, 100% of council seats and row offices have been held by Republicans.

As you'd expect with no two-party checks and balances, it's shifted the center of power from the government offices to the local party office and has created quite literally the case study for a patronage machine, as detailed in John Morrison's book, Ruling Suburbia: John J. McClure and the Republican Party in Delaware County, Pennsylvania. 

This entrenched party establishment has also created major headwinds for Democratic candidates for state and federal elections – we have a GOP Congressman and more GOP state officeholders than Democrats.

This is a real opportunity to make progress in flipping Pennsylvania.  What happens in 2017 will have a direct impact on 2018 and 2020.
Beating an entrenched establishment isn't easy.  But this is why we can win:
Since the election there has been a major awakening locally – Trump is not popular here.

For the first time in over 100 years, Delaware County has more registered Democrats than Republicans.

Two years ago at last Council election, Democrats lost by only 7,500 votes. This is the year to break through and restore representative democracy in my county.
If you are moved to help, we truly need your financial support. We are up against a very well funded establishment. Like it or not, money is the lifeblood of a successful campaign, and anything you can do to help will make a huge difference.

Thank you so much for your support.