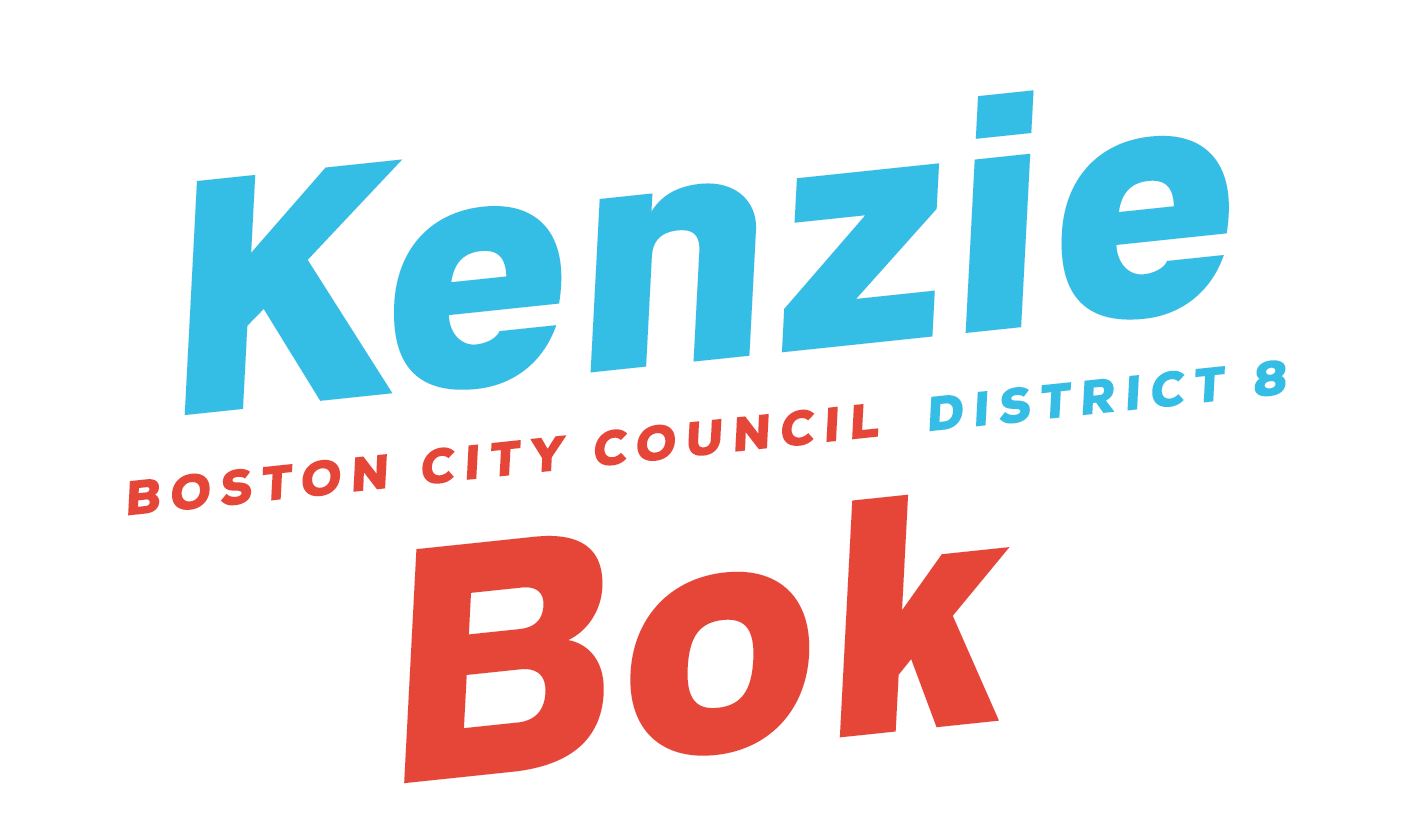 Friends of Kenzie Bok invite you to support her work on the Boston City Council!
Kenzie Bok is the newly-elected Boston City Councilor for District 8, which includes the vibrant neighborhoods of Mission Hill, Back Bay, Beacon Hill, Kenmore Square, Fenway, Audubon Circle, and the West End. With strong roots in and support from across the district, Kenzie is excited to get to work keeping families and seniors in our city, protecting its historical neighborhood fabric and public spaces, and building an inclusive Boston for all.
Please join Friends of Kenzie in supporting her work by donating to her campaign!
*Please give up to the maximum annual contribution per person of $1000.*
If you prefer to donate by check, please mail checks to:
CTE Kenzie Bok
PO Box 140385
Charles St Station
Boston, MA 02114