Stand with Gabby Giffords
Giffords PAC works to reduce gun violence and save lives by empowering voters with information and supporting candidates who will fight for safer gun laws. Make a donation today.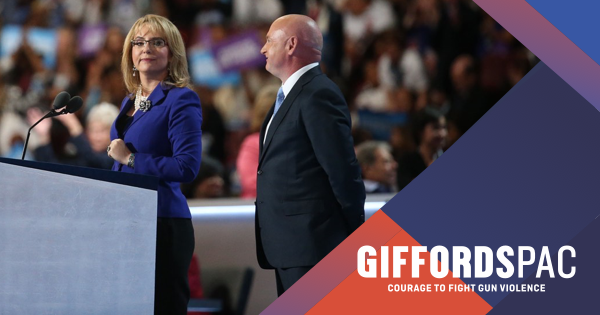 Contribution rules
I am a U.S. citizen or lawfully admitted permanent resident (i.e., green card holder).
This contribution is made from my own funds, and funds are not being provided to me by another person or entity for the purpose of making this contribution.
I am making this contribution with my own personal credit card and not with a corporate or business credit card or a card issued to another person.
I am at least eighteen years old.
I am not a federal contractor.
Mobile alerts from Giffords: Courage to Fight Gun Violence. Periodic messages. Giffords will never charge for these updates, but carrier message & data rates may apply. Text STOP to 90975 to stop receiving messages. Text HELP to 90975 for more information. Federal law requires us to use our best efforts to collect and report the name, mailing address, occupation and name of employer of individuals whose contributions exceed $200 in a calendar year.