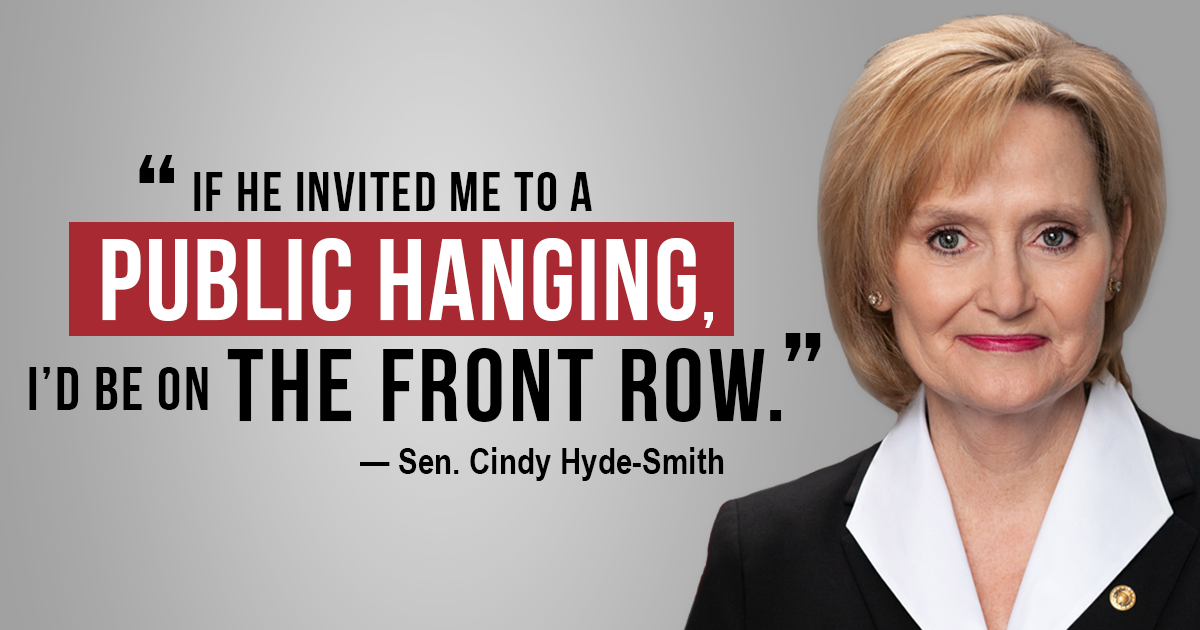 Last week, Senator Cindy Hyde-Smith, who is running in a huge run-off election for U.S. Senate November 27th, stood in front of a crowd of supporters and joked with another public official endorsing her that "if he invited me to a public hanging, I'd be on the front row."
She then doubled down on the comments the next day and refused to apologize to outraged Mississippians.
Folks, this is no way for a public official to speak, let alone someone who holds a seat in the United States Senate and represents a state with one of the most painful histories of lynching - and let alone someone running against an African-American candidate, Mike Espy.
Please donate whatever you can. Once we raise enough money, it only takes a few hours for the billboards to go live in a variety of locations across Mississippi - and we will push the images to voters in ads on social media as well.
And on Tuesday, November 27th, let's elect Mike Espy to the U.S. Senate. You can donate to his GOTV efforts here: www.EspyForSenate.com
And you can learn more about our work here: www.DemocraticCoalition.org