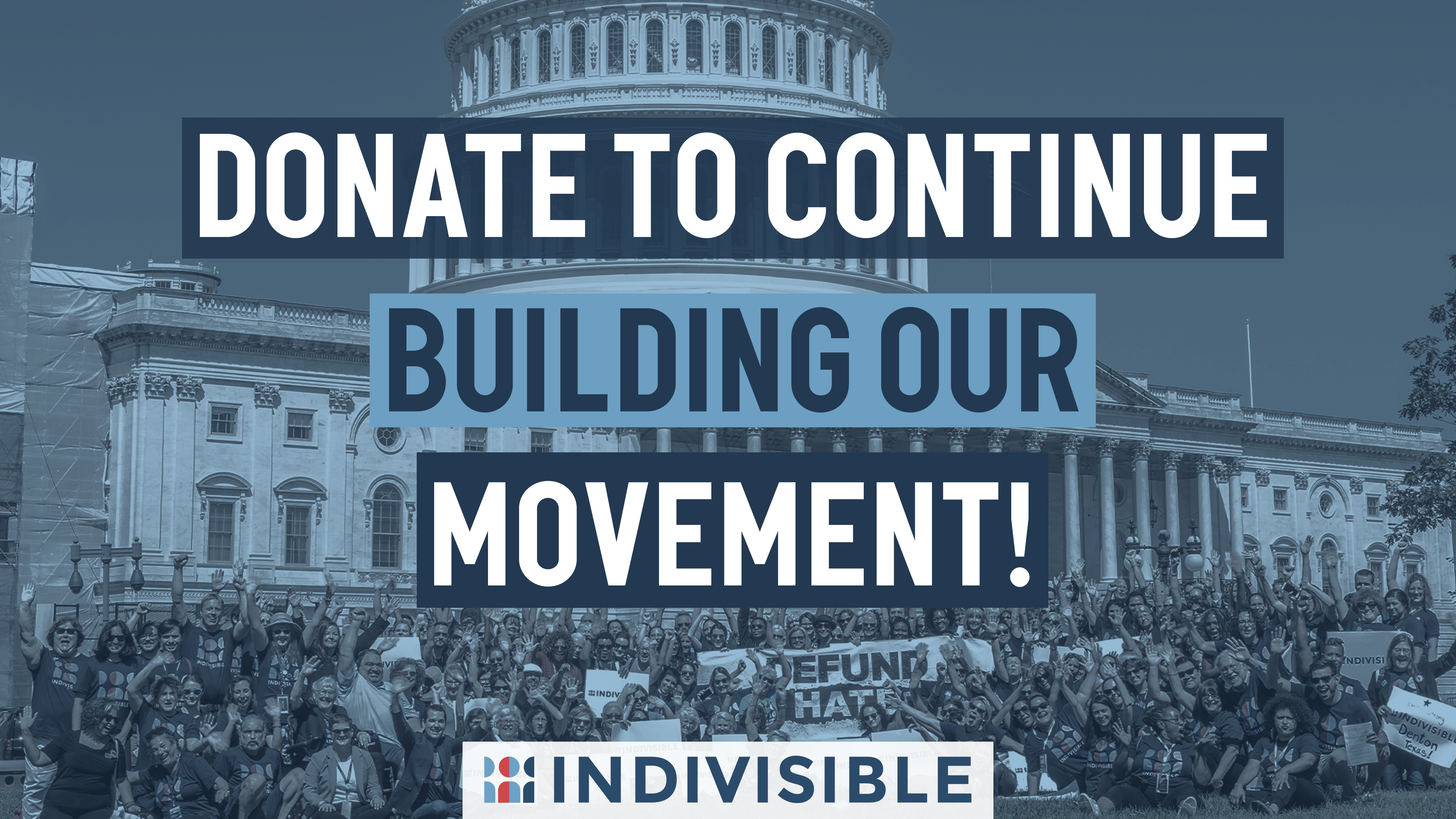 Grassroots donations from Indivisibles have made it possible for us to organize quickly around big moments. In 2019, Indivisible:
Built tools for thousands of Indivisible groups.
Connected you with all the tools to resist.
Expanded our organizing team so we could fight everywhere.
Giving Tuesday is the biggest single day of fundraising for nonprofits like ours. And thousands of groups working hard in communities across the country need your investment. And today, you're not alone. A generous (real) donor will match your donation, dollar for dollar!