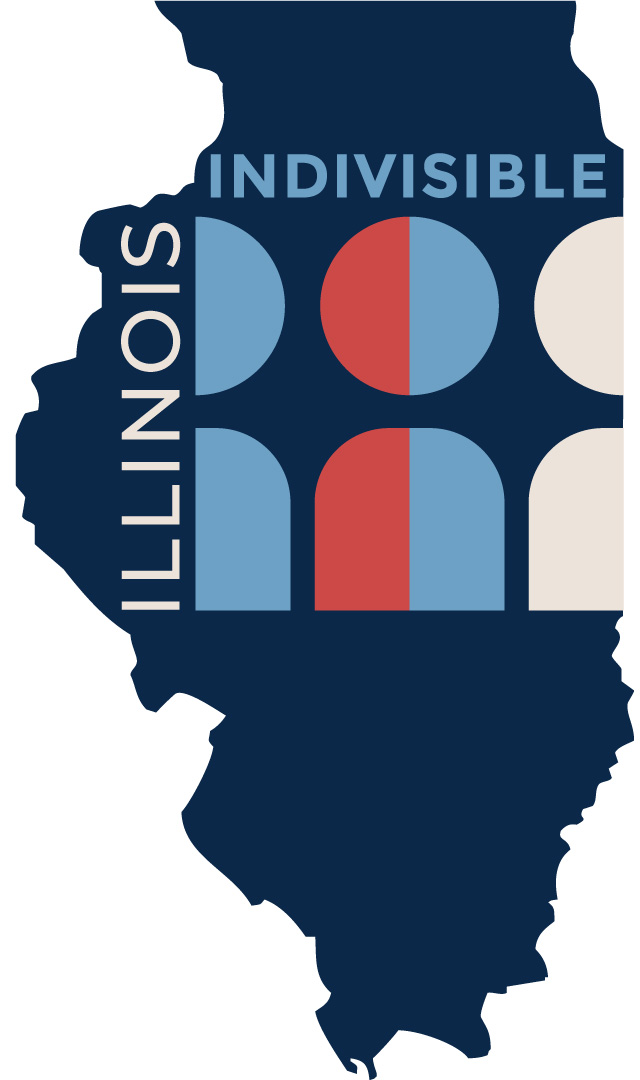 Subscribe monthly! Your small dollar donation helps us support issue based events such as the Lights for Liberty National Day of Action July 12, 2019 McHenry County Jail detention center as well as mobilize for elections all the way down ballot.
Donate now. Together, we will win.
Indivisible Illinois is part of the locally-led, people-powered Indivisible Project network, a grassroots American movement founded in 2016, with thousands of chapters in urban, suburban and rural areas, with at least two groups in every congressional district. Indivisible Illinois engages and empowers people in the Land of Lincoln, the Home of Obama, the Heart of the Midwest, to promote a progressive agenda, elect progressive leaders and realize progressive government.
Onward!
Follow us
https://www.facebook.com/indivisibleillinois
https://twitter.com/IndivisibleIL
Find a local group
https://indivisibleillinois.org/chapters/