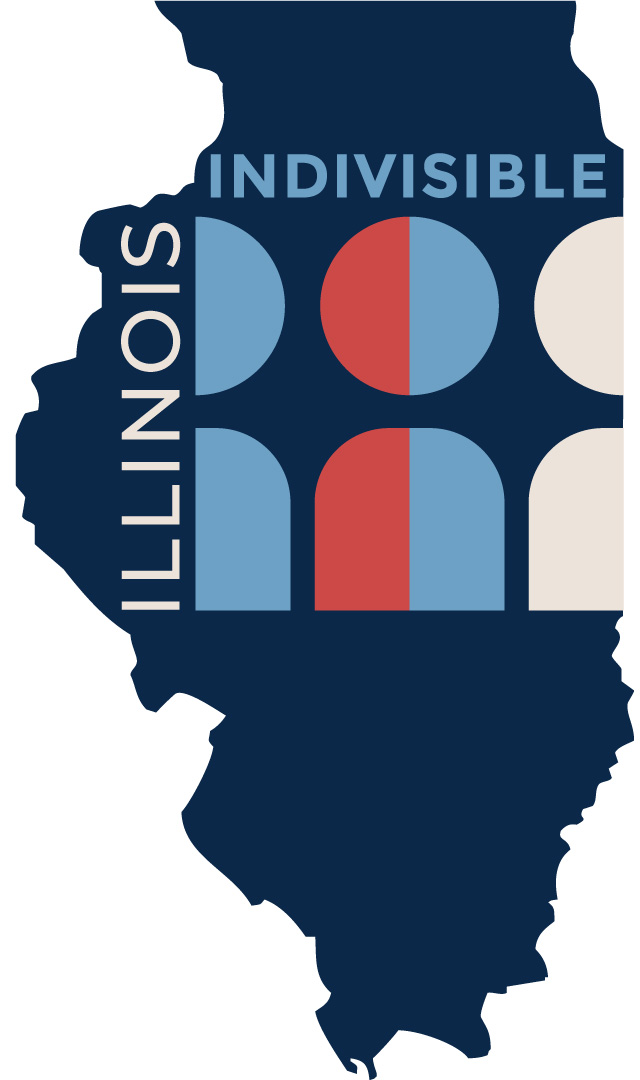 Take the #Indivisible20in2020
Pledge to take 20 actions to win in 2020: make 20 phone calls, recruit 20 friends, knock on 20 doors or give 20 dollars. Your voice matters in this fight! And your 20 actions go a long way toward our collective efforts to win in 2020 and beyond.
Indivisible Illinois is part of the locally-led, people-powered Indivisible Project network, a grassroots American movement founded in 2016, with thousands of chapters in urban, suburban and rural areas, with at least two groups in every congressional district. Indivisible Illinois engages and empowers people in the Land of Lincoln, the Home of Obama, the Heart of the Midwest, to promote a progressive agenda, elect progressive leaders and realize progressive government.
Amplify our efforts. Consider donating monthly.
Together, we win.
Onward!