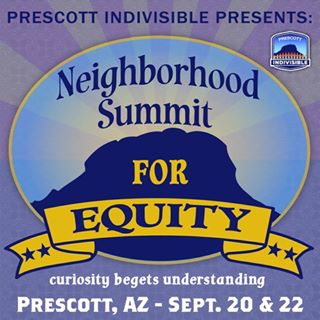 The Neighborhood Summit for Equity aims to help us better understand how environmental racism, systemic racism, institutional racism, redemptive justice, social justice, white supremacy, white privilege and white fragility and white consciousness impact all of and what we can begin to do to liberate ourselves from the negative impacts.
The Neighborhood Summit for Equity intends to catalyze change by increasing awareness of racial and cultural inequities. Our mission is to provide engagement opportunities where we can bring out the best in one another as neighbors caring for each other.
We are at our best when we are curious and respectful about our differences.
Contribute today to Prescott Indivisible - Together we win.