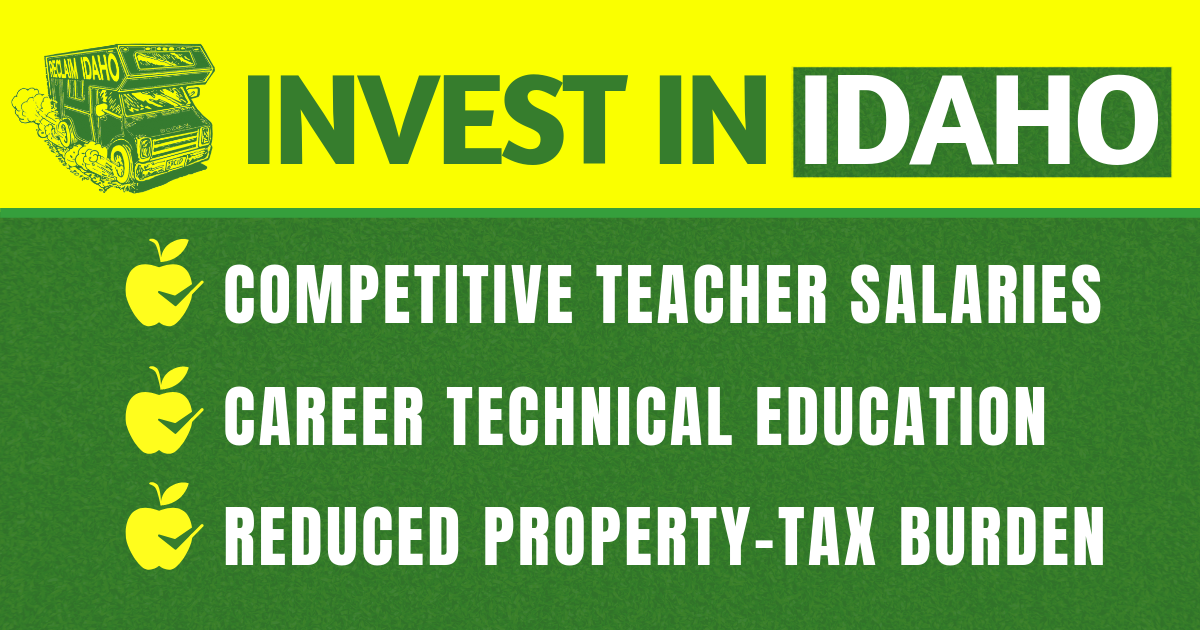 Nearly two years ago, we took a leap of faith and launched the campaign to expand Medicaid. As a grassroots movement sprung from a single North Idaho town, we had no money or connections with powerful organizations. Not a single established organization was willing to back us. 
But we filed our initiative anyway. We were willing to take that leap of faith because we knew we had something more valuable than any established organization or any pot of money: We had the passionate support of thousands of ordinary people. When most thought our campaign was a long-shot fantasy, it was people like you who stepped up and enabled us to launch a life-changing campaign. 
Today we are asking you to step up again. We filed an initiative to invest $170 million in K-12 education. During the past 20 years, Idaho politicians have underfunded K-12 education year after year while continuing to give away tax breaks to corporations and the wealthy. It's time to reverse this trend and start investing in our kids again.
Our initiative would do just that: It would restore Idaho's corporate tax rate to 8% and increase the marginal tax rate on those making over $250,000 per year, and it would dedicate all new revenue to meeting the most urgent needs of our students.
We've all seen the costs of Idaho's failure to invest in education: outdated and torn-up textbooks; overcrowded classrooms; underfunded special education; unfunded kindergarten; cuts to career-technical training; poverty wages for support staff; qualified teachers leaving the state in droves because Idaho will not pay competitive salaries. 
It's time to invest in Idaho, and to give voters a chance to declare that they'd rather invest in our kids than give tax breaks to corporations and the wealthy. 
This won't be easy. It will take the commitment of teachers, parents, students, and education supporters in every town and region. It will take a movement bigger than any we've yet seen. 
But make no mistake, we can win. And with enough support, we will win.
Here's our call to action: Chip in $3 or more today and help us fund a strong campaign.