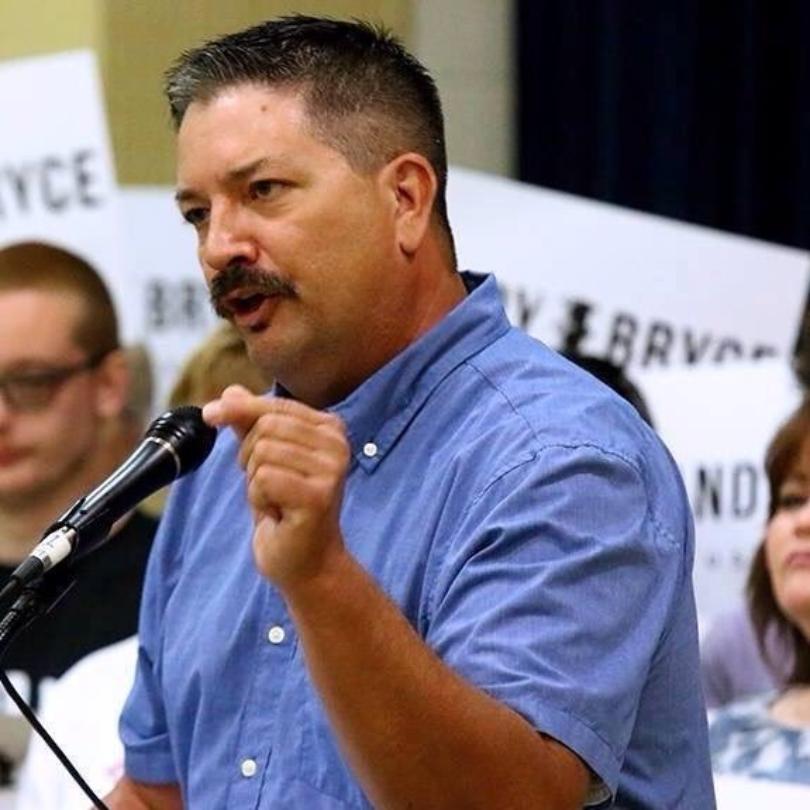 Help kick off Iron PAC with our first California event on 4/30!
Please join us at the HMS Bounty on Tuesday, April 30th from 6:30pm to 8:30pm.
The HMS Bounty is located at 3357 Wilshire Blvd. Parking is available at 3377 Wilshire Blvd, at the corner of Wilshire and Alexandria.
Currently, over half of our Representatives in Congress are millionaires. This is unacceptable. Randy Bryce is a U.S. Army veteran, cancer survivor, union ironworker and the person who scared Paul Ryan out of office.
Knowing firsthand how working people have struggled, he wants to ensure that the middle class is represented in D.C. again. As a former Congressional candidate in Wisconsin's First Congressional District, Randy stands ready to encourage other working people to take the next step by unleashing their energy and commitment for our country into a run for political office.
When working people decide to run for office, Iron PAC will be there, lifting up their voices and joining hand-in-hand in their struggle. When working people are pushing together, we lift up the whole country with us. Iron PAC will help working people get elected to Congress by recruiting candidates, giving financial support, hosting events, and providing campaign consulting.
It's time to change this country, and it's time to make sure that the people who represent us start listening to the experiences of working people. If you ask me, there's no better way to make this happen than by putting more working people in office. This is the job Iron PAC is built to do.
Suggested Donation Levels
$75: Iron
$200: Big Stache
$500: Supporter
$1,000: Host