Please join Danny Jackson for an evening reception in support of Democratic Candidate for the 50th Congressional District.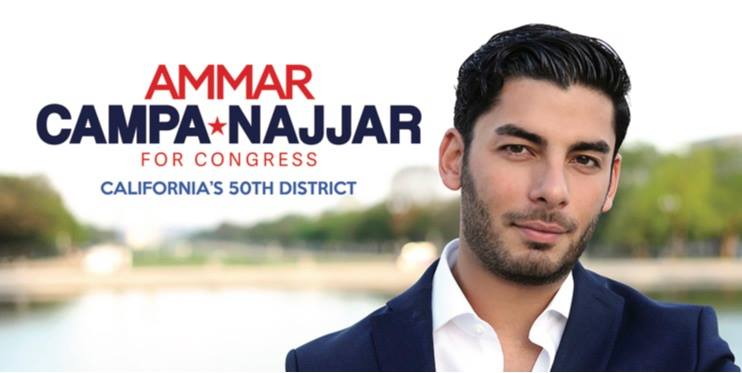 Ammar Campa-Najjar
 Saturday, August 17, 2019
7:00 pm- 10:00 pm
7:30 pm Ammar speaks
Jackson Home
**RSVP for address**
San Diego, CA 92129
Find out more about Ammar at www.campacampaign.com
Questions? Please contact Alexa at alexa@campacampaign.com.