BETSY SWEET FOR MAINE!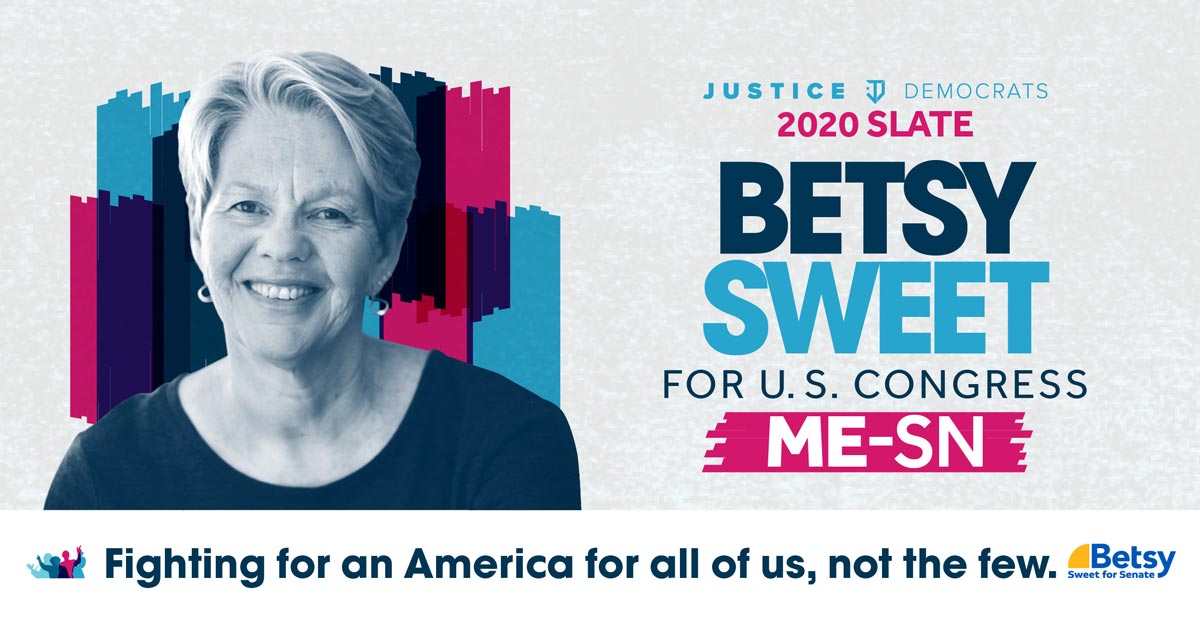 Justice Democrats is proud to endorse Betsy Sweet! Donate to her campaign directly today:
Betsy Sweet is our first Senate endorsement of the cycle, and is set to take down Susan Collins, the pivotal vote for Brett Kavanaugh. Betsy has spent her entire life fighting for working families all across the state of Maine.
It's clear that Susan Collins has to be replaced by a bold progressive champion who will fight to enact Medicare for All, a Green New Deal, and free college.