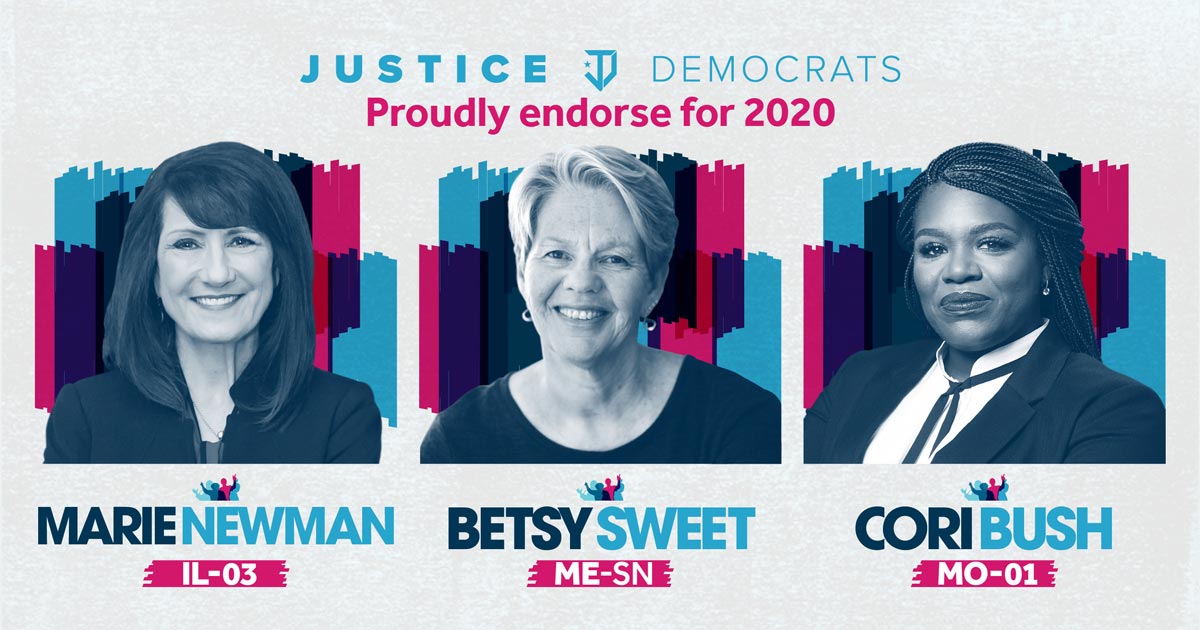 Today, we're proud to announce the next three members of that generation: Cori Bush (MO-01), Betsy Sweet (ME Senate), and Marie Newman (IL-03). Help them start their campaigns strong by donating directly today »
Cori Bush (MO-01) ran as a Justice Democrat last cycle, and we're proud that she's taking up the fight once again. As a single mother, a registered nurse, an ordained pastor, and an organizer fighting police brutality, Cori Bush has lived a life of service to her community. Cori represents so many of the voices we need in Congress right now.
Betsy Sweet (ME Senate) is our first Senate endorsement of the cycle, and is set to take down Susan Collins, the pivotal vote for Brett Kavanaugh. Betsy has spent her entire life fighting for working families all across the state of Maine.
Marie Newman (IL-03) is challenging one of the most conservative Democrats in the House who chairs the Pro-Life Caucus, voted against Obamacare, and was one of the only Democrats to vote against an LGBTQ equality bill.