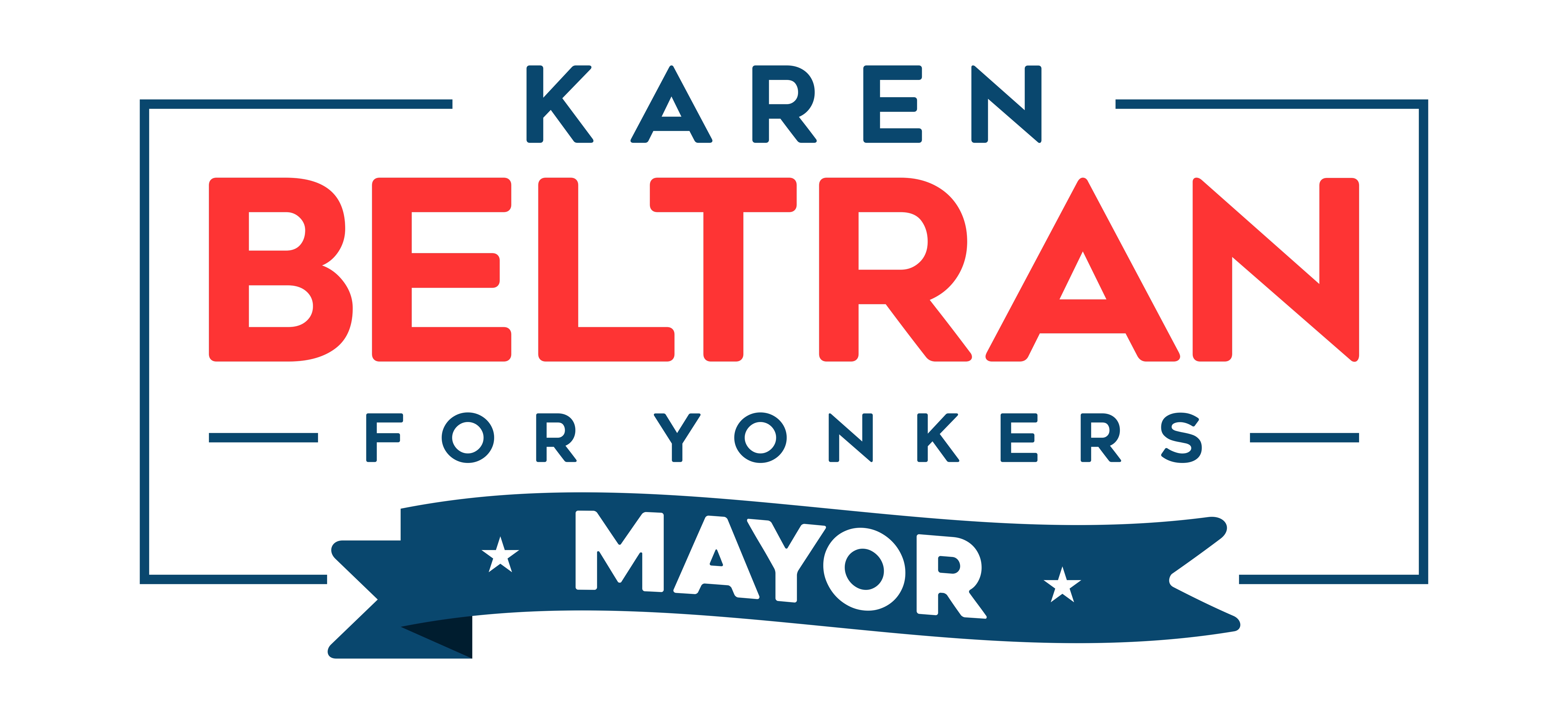 I need your help! In order to continue with our campaign for change in Yonkers, your donation dollars are necessary. I hope that you will contribute to help us. No amount is too small.
As a longtime resident of Yonkers, I care about issues facing the families and children of Yonkers. I care about improving our schools, about attracting and retaining good paying jobs for Yonkers residents, about ensuring the availability of affordable housing for all, about fostering fair economic development that benefits all residents immediately, about the provision of quality community services, about protecting our environment, about increasing public safety, about representative civic engagement, about the arts and everything that will allow Yonkers to reach its full potential.
Let'a make HERstory!
We can also accept check donations to:
Karen Beltran for Mayor
PO Box 622
Yonkers, NY 10703
Maximum Contribution for Individuals is $2,933 for the Primary Election.
Political contributions are not tax deductible