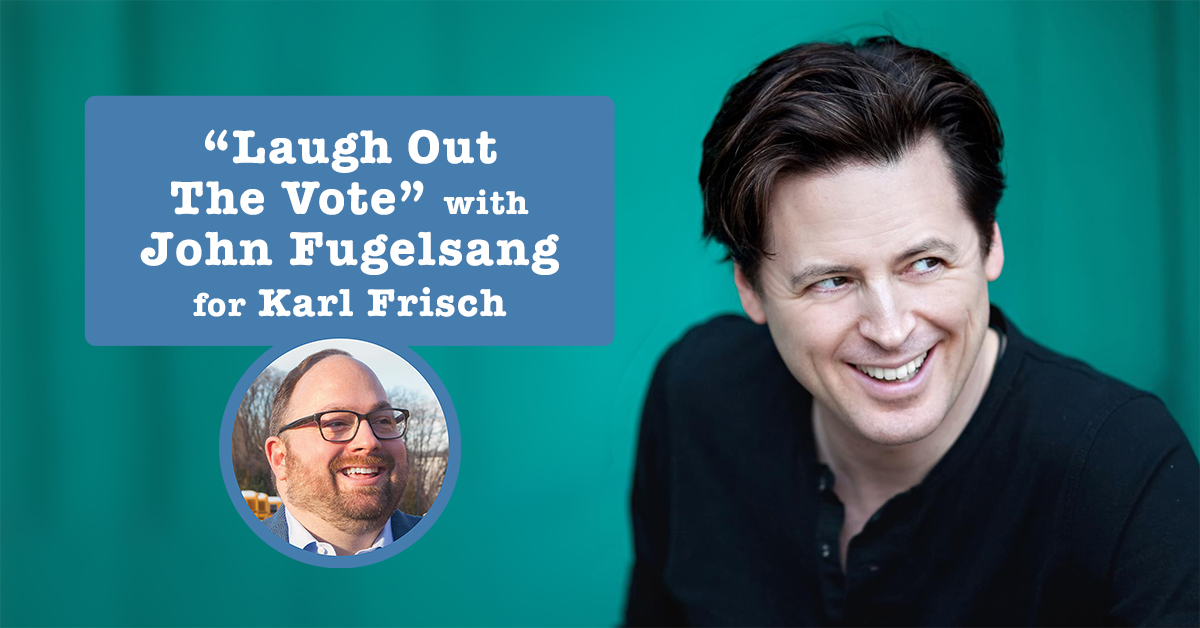 You are cordially invited to "Laugh Out The Vote" with one of America's premier political comedians: JOHN FUGELSANG! The event will be emceed by political commentator Bob Cesca. Funds raised will support Karl Frisch's campaign for Fairfax County School Board.
Vienna Community Center Auditorium
120 Cherry Street SE
Vienna, VA 22180
Saturday, September 28, 2019
6:30 p.m. - 9:00 p.m.
6:30 p.m. - VIP Meet and Greet
7:00 p.m. - Doors Open General Admission
7:30 p.m. - Program Begins
RATHER CONTRIBUTE BY?
Complete this form (PDF) and mail it with your check made payable to:
Karl Frisch for School Board
P.O. Box 3354
Merrifield, VA 22116-3354