Hey hey YEA Camp!
My name is Liz Buechele and I joined the YEA Camp family in March 2019. Working at all three (!!) sessions of camp this summer was a lot of fun and I am so inspired by all the amazing people I met this summer who are doing truly remarkable things.
For the first ever YEA Camp Volunteer-a-Thon, I am going to be working on my nonprofit organization.
When I was 17, I started The Smile Project, a now 501c3 organization dedicated to spreading Happiness through intentional acts of kindness.
One of the biggest ways we accomplish this mission is through our SPARK clubs. "SPARK" stands for "Strengthening Positivity and Reinforcing Kindness" and these groups exist in high schools and colleges around western/central Pennsylvania.
This month, I will share 2x weekly blog posts on The Smile Project's website (www.the-smile-project.com) and work on a website redesign (including launch of a new online Happiness database that is over a year in the making).
The entirety of The Smile Project stemmed from a single Facebook on November 9th, 2011: "Day 1: Happiness is.. those perfect car rides where the radio just plays all the right songs."
This upcoming November 9th, we will celebrate #JoyDay2019, EIGHT full years of joy, and my 2,923rd consecutive day of posting "Happiness is" statuses.
Oh! And World Kindness Week is November 11 - 15, so you best believe we'll be sharing some joy then, too!
Your donation shows your support of my activism work with The Smile Project and makes YEA Camp accessible for everyone thanks to the YEA Camp scholarship fund.
Thank you so much for your support,
Liz Buechele
---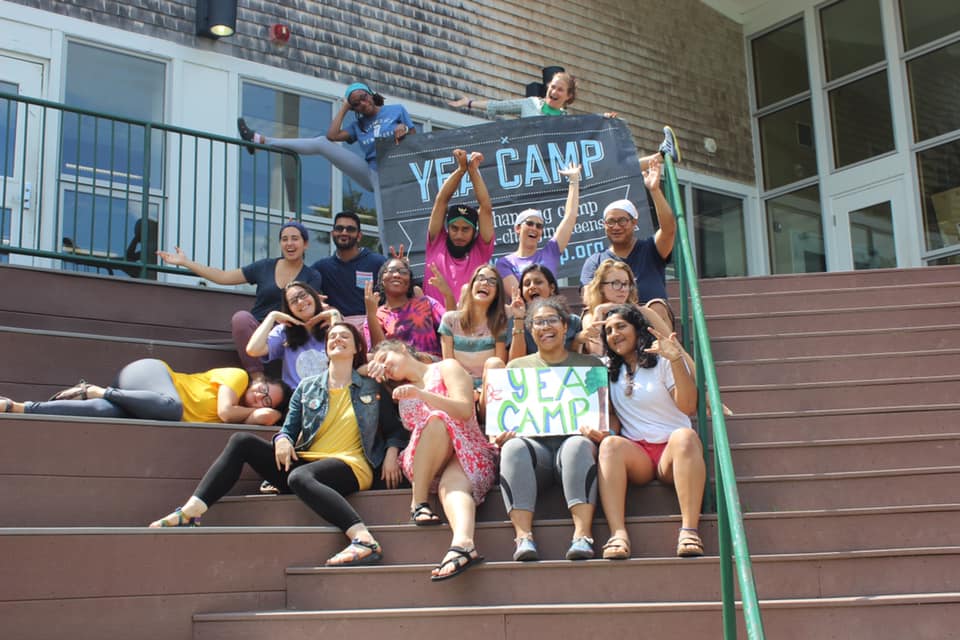 Want to learn more about YEA Camp?
YEA Camp is a social justice leadership camp that trains aspiring activists to make a bigger difference on causes they care about.
Over the past decade, YEA Camp has trained nearly 1,000 people to get more active in their communities and to take action to make our world a better place.
While some organizations raise funds by running a 5K or selling cookies, YEA Camp wanted to do something mission-driven that encourages people to get more involved in activism and to celebrate it in community.
That's why you're here, reading about our first ever Volunteer-a-Thon!
Why is this so important?
YEA Camp granted financial aid to 51 of the 100 participants at camp this summer, including 17 who received full scholarships, and 8 who paid between $1-100.
We funded $66,400 worth of financial aid for all of these amazing humans to be able to attend.
This was only possible thanks to the support of donations to the YEA Camp scholarship fund. Your donation makes it possible for YEA Camp to say yes to just as many or more aspiring activists wanting to come to camp next year.
Thank you so much for your support!