Marianne Williamson is running for president. Please donate to help Marianne Williamson and the Democrats defeat Trump in 2020.
Marianne Williamson on the Issues
Marianne Williamson is a new-age spiritual guru. Williamson supports Medicare for All, universal pre-school and free college, the Green New Deal and the Paris climate accord, banning assault weapons, universal health care, LGBT rights, and Williamson supports DACA and a full path to citizenship for undocumented immigrants, and she supports reparations for slavery. (More on Marianne Williamson's positions.)
Donate now to help Marianne Williamson win the Democratic nomination, and to help make sure the Democrats take back the White House and Congress in 2020. Let's put a stake through the heart of Trumpism once and for all.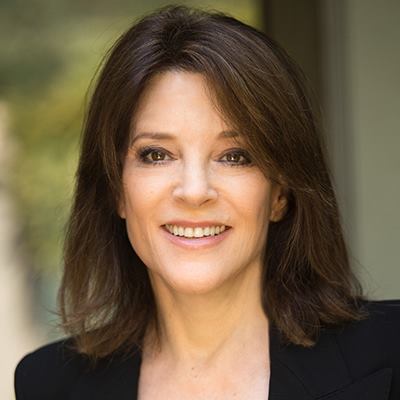 (Marianne Williamson courtesy of Facebook.)