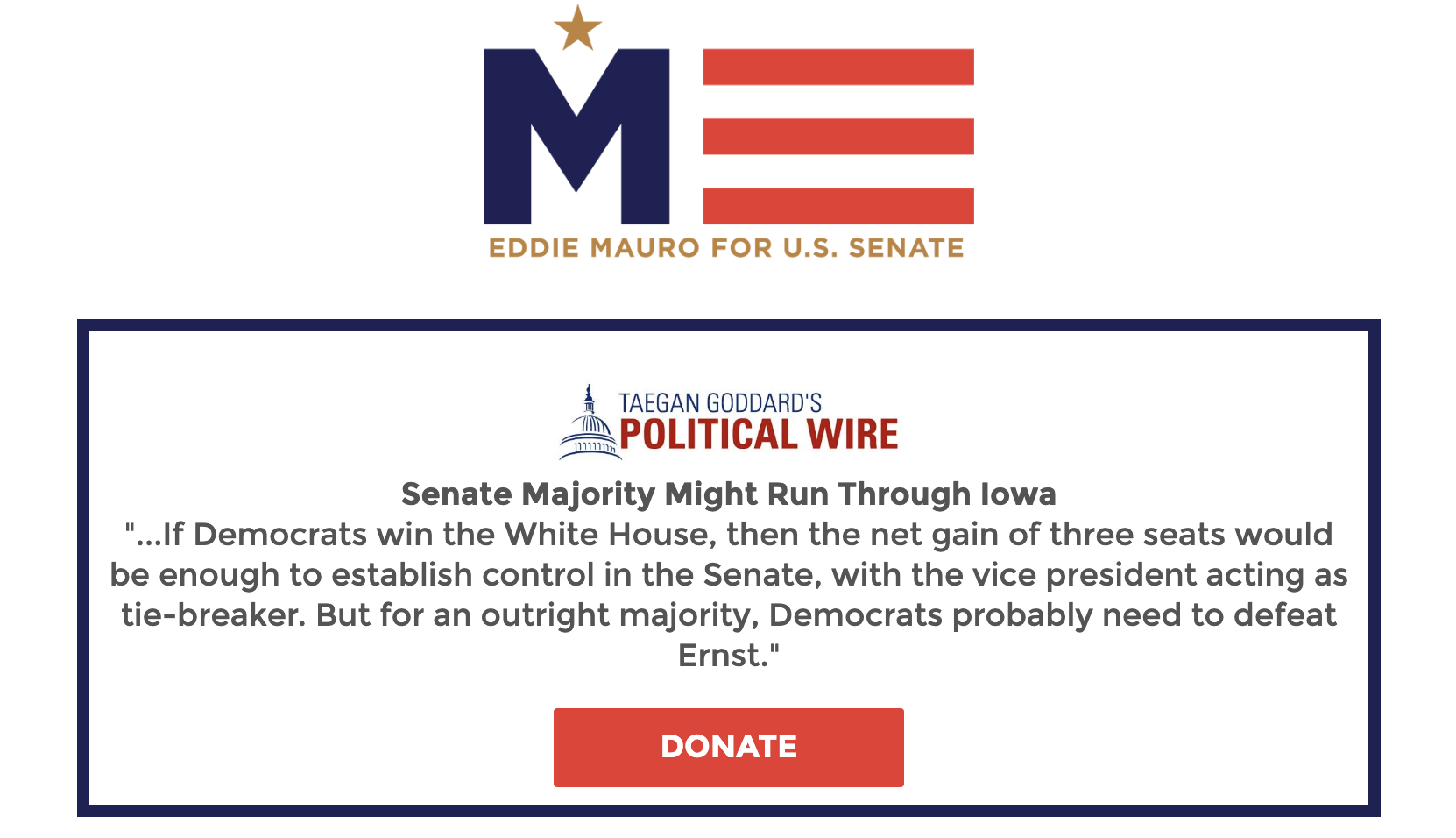 We are working to take Iowa in a new direction, defeat Joni Ernst and bring Iowa progressive values to the United States Senate.
But we can't win this fight without people like you. We are building a campaign team in every corner of the state - and we need your financial support.
If you chip in $5 today we can bring the fight to Joni Ernst, build a grassroots campaign, and run a campaign that you, our supporter, can be proud of.