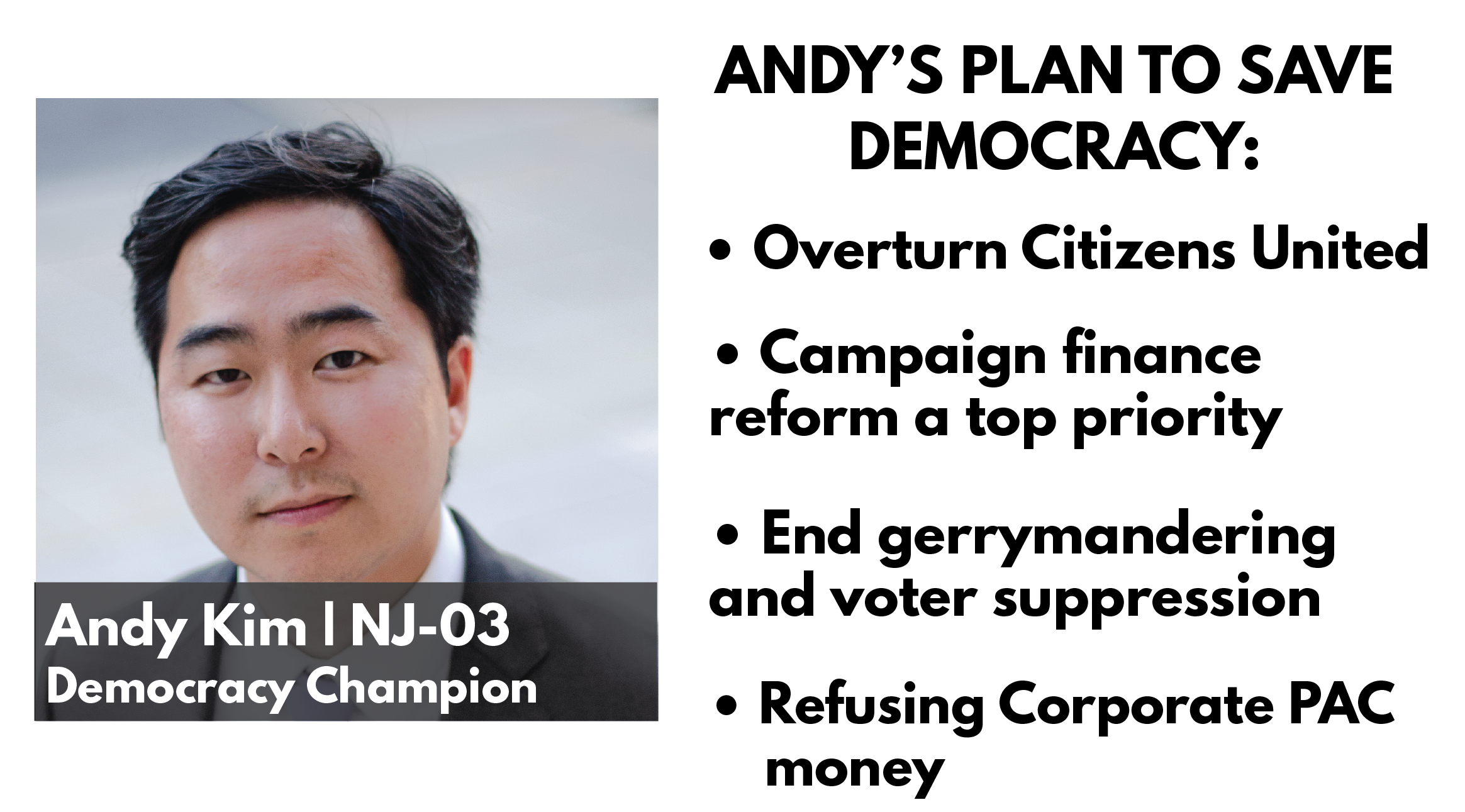 Andy Kim is a national security advisor with the bold vision and bravery to stand up to big money and save our democracy. In Congress, he'll vote to overturn Citizens United, get money out of politics, and stand up to the big donors trying to buy our system.
He's running to replace Rep. Tom MacArthur, a GOP tax scammer who led the charge to repeal the Affordable Care Act. As a reward, Wall Street and Big Pharma are spending millions to buy his election!
Help send Andy to Congress to pass the reforms we need and save our democracy!