Are you prepared for an unforgettable luncheon to support Mckayla Wilkes?
Come on down to the dank pit known as The Dew Drop Inn for an evening of Simpson's Trivia! Test your knowledge of golden age of The Simpsons (Seasons 2 - 9).
Who knows? You could be the winner of the Montgomery Burns Award for Achievement in the Field of Excellence. Fun, prizes, and helping a perfectly cromulent congressional candidate!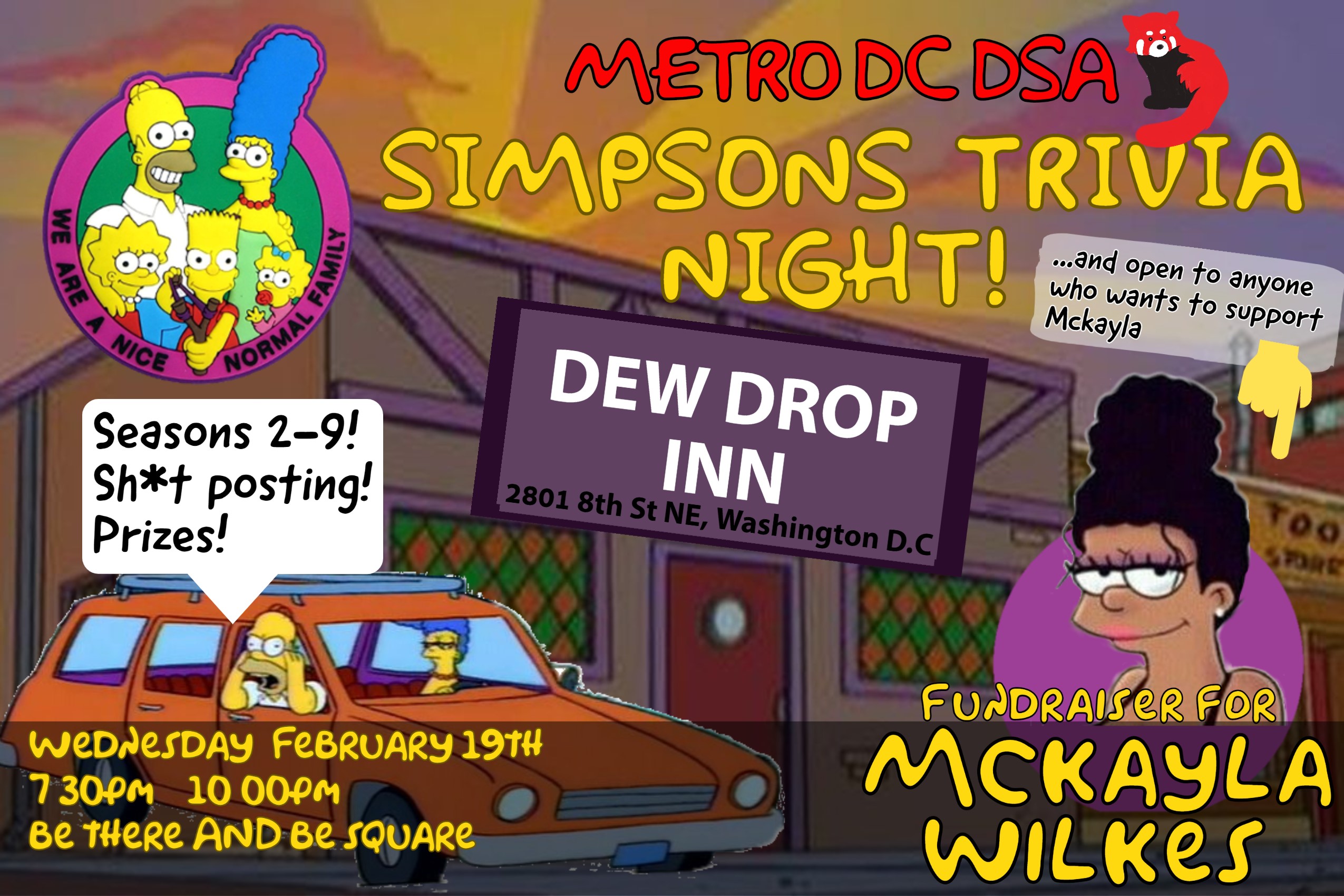 When? Wednesday, February 19th 7:30pm - 10:00pm
Where? Dew Drop Inn, 2801 8th Street NE (metro accessible).
A donation of any amount to the Mckayla Wilkes Campaign RSVPs you a night of fun, two popsicles, and you get to keep this broken bird cage!