United Working Families (UWF) is an independent political organization for the many, not the few.
We recruit, train, run, and win with Black and Latinx candidates who come from the rank and file of our movements for racial, social, and economic justice. We are funded and governed by our working class, majority Black and Latinx, majority women membership. We are unbought, unbossed, and unafraid.
Our flagship Movement Leader Fellowship program stipends people of color from the rank and file of social movements to learn skills and build durable organization through placement on an endorsed campaign.
Each fellowship costs $5,000 in direct stipends to the fellows, training costs, and staff time. By sponsoring a Movement Leader Fellow, you're helping to build the pipeline of candidates, campaigners, and organizers we need to win governing power.
Read more about our amazing fellows below, and donate $25, $50, or $100 today to help sponsor their work.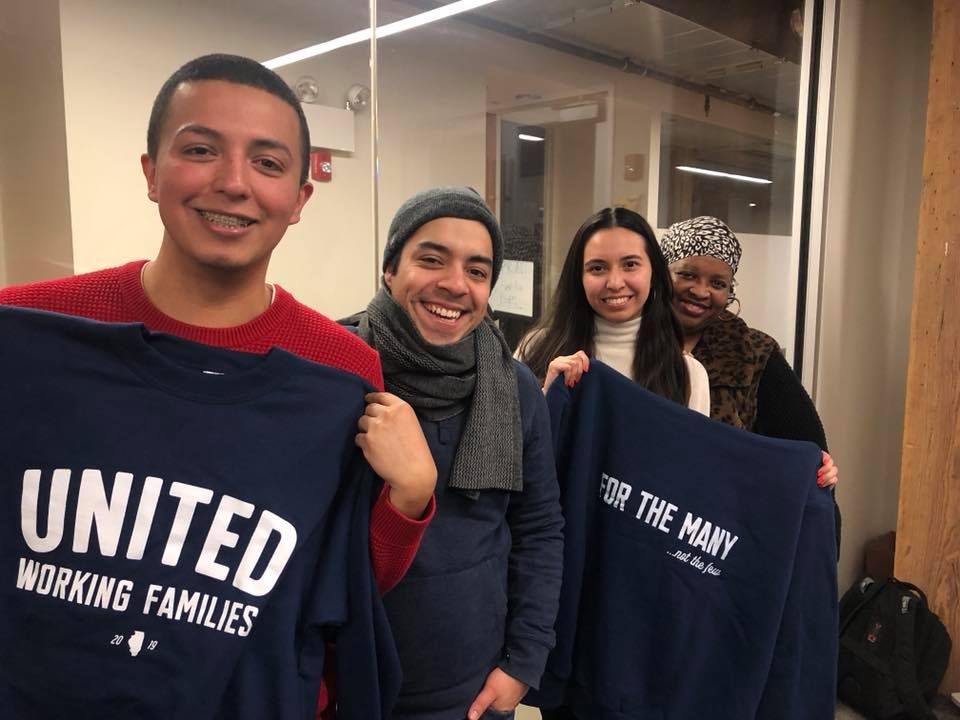 Victor Negrete (15th Ward) was a high school student activist with Brighton Park Neighborhood Council where he recruited immigrant families to participate in workshops, trainings, and leadership development. He currently works at Truman College and is excited about getting back to local organizing through this fellowship.
Parrish Brown (20th Ward) attended Dyett High School and first connected with Jeanette during the the 2015 hunger strike to save Dyett. Parrish is a Field Organizer with BYP100 and is excited to learn more about the structure of electoral organizing to help inform his work at BYP. 
Ken Barrios (33rd Ward) is a 33rd Ward Working Families member who has organized for rent control with the Democratic Socialists of America. He was instrumental in planning the Undocumented and Unafraid immigration organizing and has been excited to get back into local organizing work.
Honni Harris (20th Ward) has been active in the fight for rent control and affordable housing in Uptown, where she used to live until she was displaced earlier this year. Now living on the south side, she's excited to join the fight a Community Benefits Agreement to keep Woodlawn affordable.