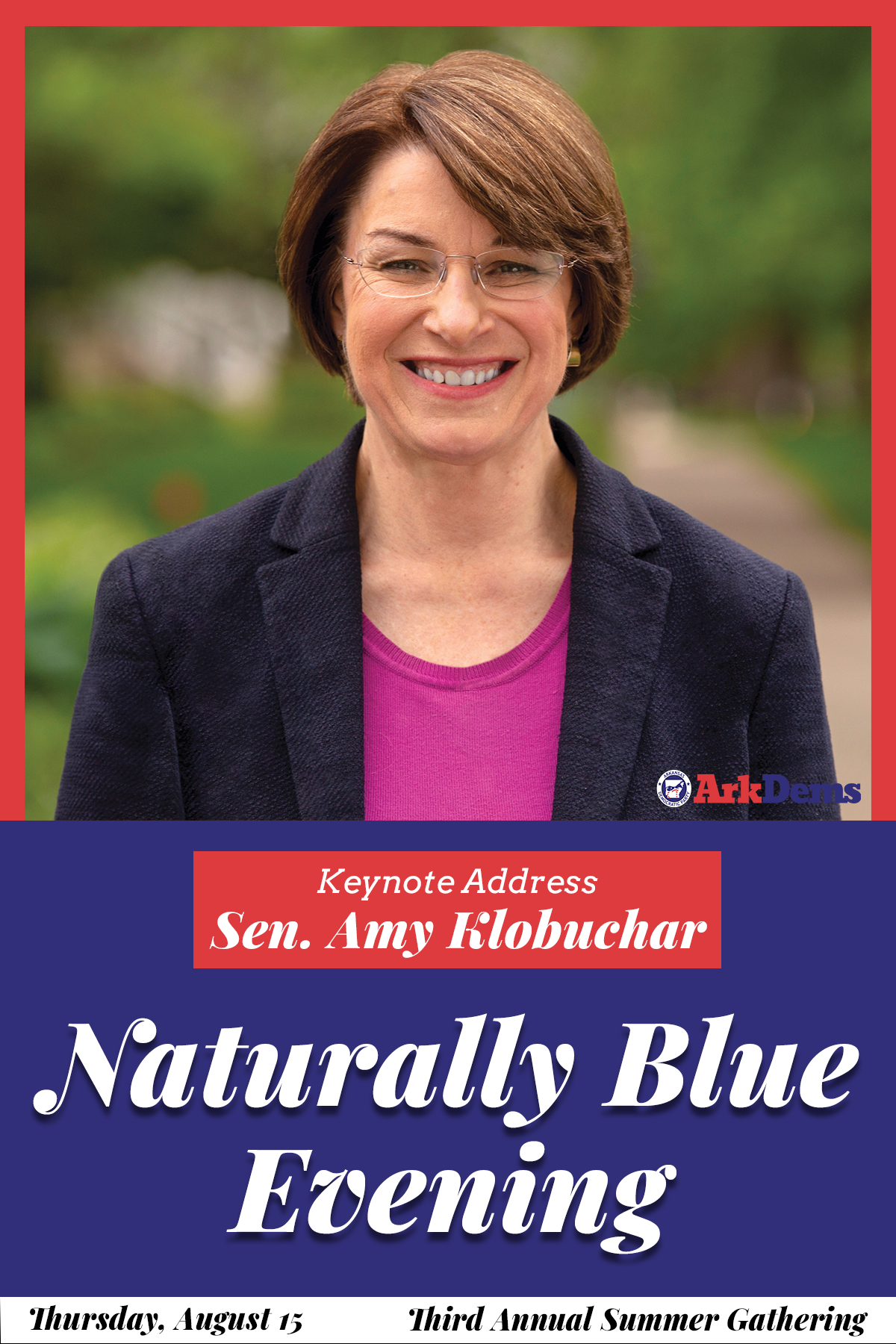 Please join us on Thursday, August 15, 2019 from 6pm-8:30pm at South on Main for the Naturally Blue Evening during our Third Annual Summer Gathering.
Keynote address from presidential candidate and Senator Amy Klobuchar.
The funds generated through this event will be used to support the election of Democratic candidates across the state.
Your contribution will include a free-drink ticket and a guaranteed photo with Sen. Klobuchar.
Please visit this sponsorship page for more information on sponsoring the event!
To see all the Third Annual Summer Gathering events (August 15 - August 17), please visit our website here >>>
**PLEASE NOTE THAT NO CORPORATE OR BUSINESS CARDS MAY BE USED TO PURCHASE TICKETS THROUGH ACTBLUE.
Contact the DPA Headquarters at 501-374-2361 to purchase tickets with a corporate or business card.