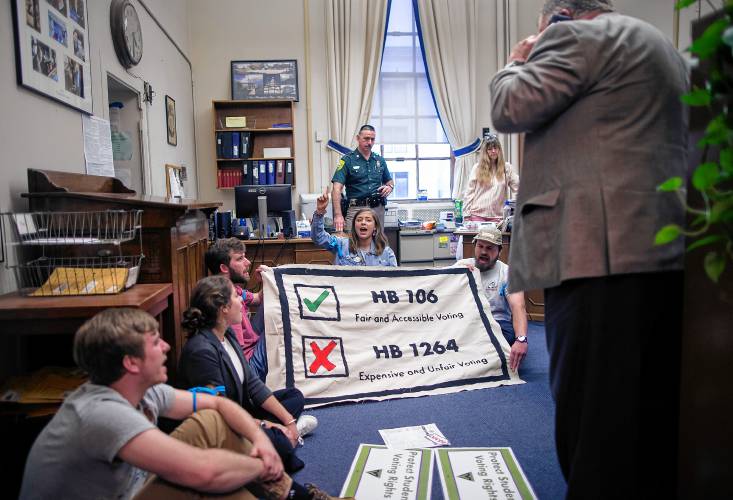 New Hampshire Youth Movement is working to elect leaders who will represent young people and create a NH that works for everyone.
In 2019 we are:
Building support in the state house for issues that directly affect young people.
Bringing progressive issues to the forefront of the New Hampshire primary.
Mobilizing our base to elect a progressive champion.
Please chip in to support our work so we can create a state and country that work for all of us.