Thank you so much for helping us to SELL OUT of tickets for the Virginia Democratic Party's Blue Commonwealth Gala together and for Grabbing a Seat at The Table with us!
Time: 6:30PM
Date: June 15th 2019
Location: Main Street Station
1500 East Main Street, Richmond VA
You can still help Francis Edwards by making a donation or going to our website to learn more.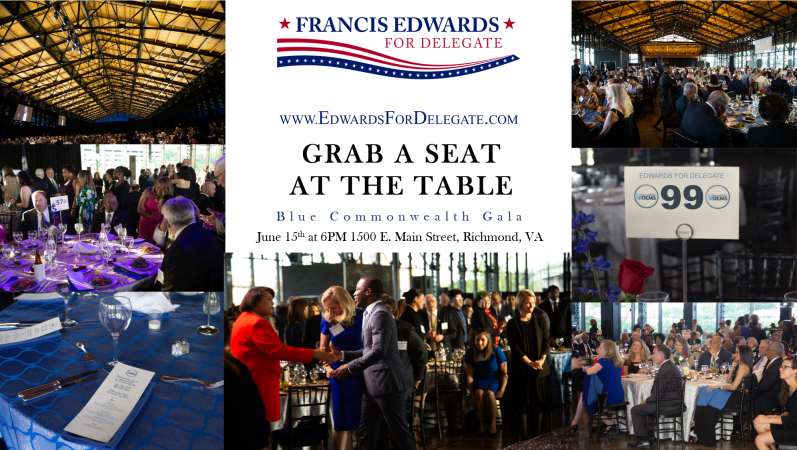 All donations from this page will go directly to the Edwards for Delegate Campaign. The campaign will then organize and pay for all applicable services.
E-mail: RSVP@EdwardsForDelegate.com
Looking to be a Sponsor: