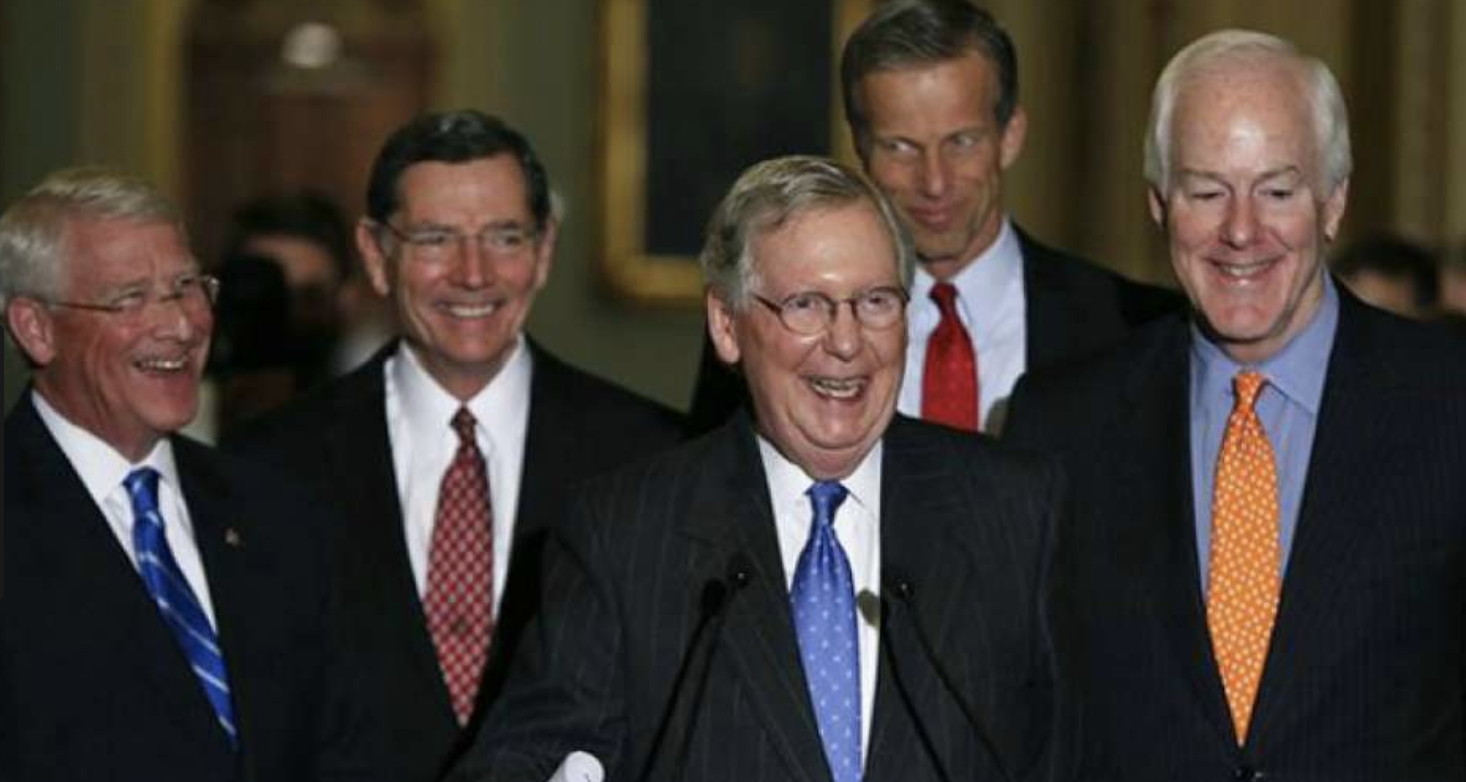 Donald Trump still demands a racist, ineffective and mind-bogglingly expensive wall on the U.S.-Mexico border — and has even shut down the federal government to accomplish it.
Enter the New Democratic House - the adults in the room. Speaker Pelosi is poised to pass six spending bills that will re-open the government with no funding for Trump's bigoted vanity project.
Donate today to help us pressure the Senate to oppose the wall and re-open the government.
We are driving digital ads into key states with vulnerable 2020 Senators, like Cory Gardner (CO), Thom Tillis (NC), Martha McSally (AZ) and Susan Collins (ME) for starters - as well as Lisa Murkowski (AK), Shelly Moore-Capito (WV), Perdue (GA), Roberts (KS), Alexander (TN), Hyde-Smith (MS), and their leader Mitch McConnell.
Send a letter to your Senators here.
As the shutdown enters its second week, Trump only digs deeper by claiming most of the federal employees who are not getting paid are "Democrats." This is not normal.
We can end this shutdown right away if enough Republicans join every Democrat in Congress to fully fund the government, without the outrageous $5 billion for Trump's border wall.
It is time to put political partisanship aside and end the government shutdown. The border wall is divisive, expensive and outrageous - and it is unspeakably cruel to hold federal employees hostage because of it. You must stand up to Donald Trump now. 
You can learn more about our work here: