All movements must win the hearts and minds of the people.
They also must be organized.
Our Revolution Texas is here for the long-haul and not just a cycle. We exist to Revitalize Texas' Democracy, to Empower Progressive Texas Leaders, and to Elevate the Political Consciousness of Texans in every county and every district.
We're already doing just that. Our of our 68 endorsed candidates in 2018, over half won. We got a Medicare for Y'all single-payer bill in the Texas House. We're expanding throughout Texas--including Rural Texas, and we help educate and organize wherever we go.
We need your support to keep on going strong.
BENEFITS OF MEMBERSHIP
$5/mo -- you are eligible to vote in leadership/endorsement elections and are eligible for a free copy of our Community Organizing Guidebook.
$10/mo -- you will receive a free ORTX lapel pin.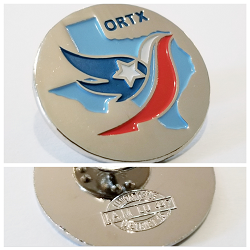 Your support will go into Our Revolution Texas' door knocking, phone calling, text banking, civic training, rally making, and community organizing--from urban centers to rural communities.
Our Revolution is your revolution too.