Our Climate Our Vote will mobilize young first-time climate voters to use their powerful voices and votes to call for effective climate leadership and policy in the 2018 midterms and beyond.
Join us in making a monthly tax-deductible donation today:
$10 each month will support a youth canvasser to turnout 10 young climate voters in key states;
For $35 each month, your support will register 27 first-time climate voters where their votes could cast the deciding ballots between now and 2020.
We have the potential to transform the political climate by supporting young civic leaders and to create new electoral organizing models for the broader climate and social justice movements, but we cannot do it alone. Will you join us?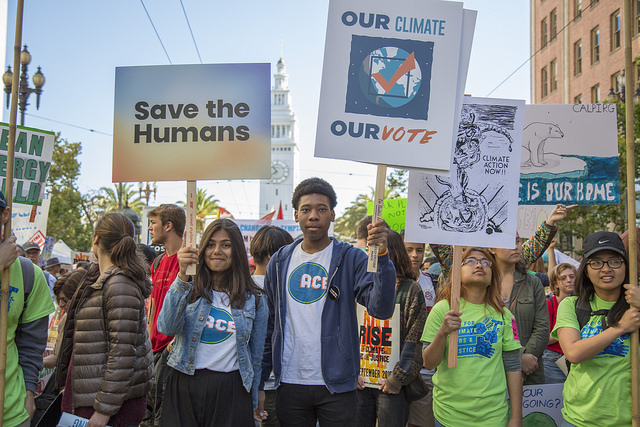 ACE is a 501(c)(3) nonprofit organization, and our Federal Tax I.D. Number is 26-3106566.